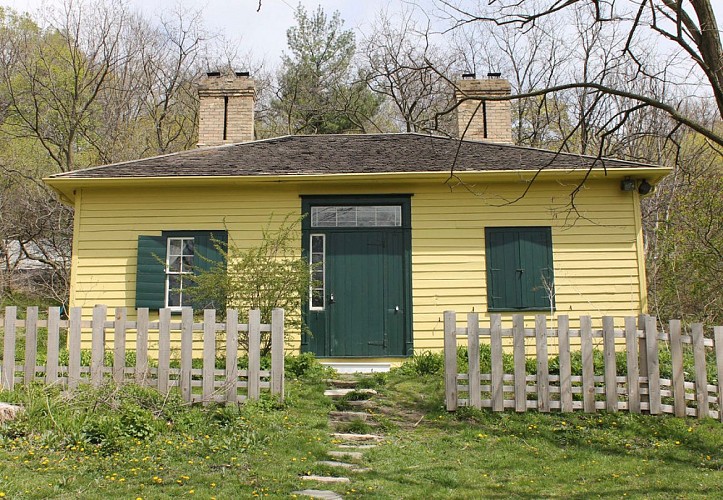 Todmorden's Mysterious Regency Cottage

Just who built this cottage, why and when is not known. It is a classic example of the Regency architectural style, built between 1810 - 1840, and yet no map or tax record shows this building standing at this site before 1850.  Local lore recalls that the cottage was moved here from its original location farther up river, and perhaps represents the first  home of Rhoda Skinner ( millwright Isaiah's sister, known as "Tiny") and her first husband, Parshall Terry, who drowned in the Don in 1808. It may also have been built by the Helliwell family instead, on their arrival in the valley in 1821. After the Taylor family acquired the mill site, and the Helliwells had moved away, the cottage provided housing for mill workers, and later for Brick Works employees.

The Regency style has been termed "the ancestor of the bungalow", a single storey with a symmetrical floor plan, and a low hip roof. The cottage has a well in the basement, built over a spring, accessible through a trap door in the kitchen floor. As late as the 1950s, this building was occupied but had no electricity or running water. In the 1950s, a telephone was installed which was shared by other families living at the site. The cottage has a mysterious engraving in the cellar wall with two hearts entwined and two sets of initials. During the 1930s, a summer kitchen stood beside the cottage, in the area now occupied by the garden. 

 
Lat : 43.6866
Lng : -79.36
0 m