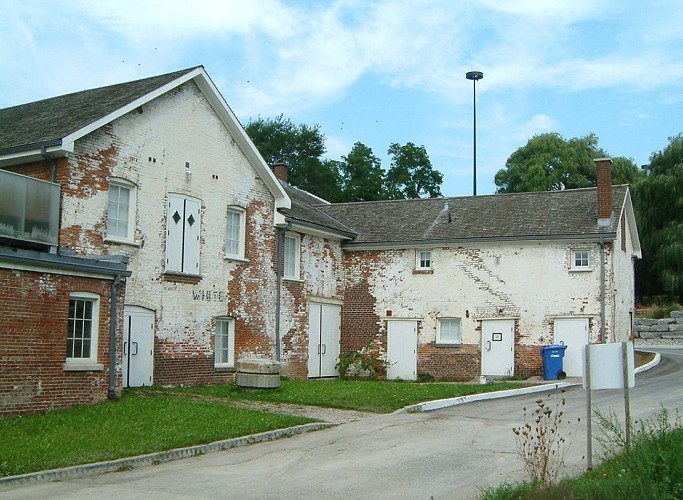 Todmorden - Toronto's First Mills

At this spot, you are standing on at least 6 metres of the landfill that covers a good portion of Todmorden's original mill site.  The current paper mill represents only the top floors of what was once three- or four-storey mill structure; the lower levels were landfilled in the 20th century to elevate the site and protect it from flooding. The original saw and grist mill, built in 1795 by Isaiah and Aaron Skinner, stood somewhere north of the current paper mill building, about where Pottery Road now intersects the Don Valley Parkway.  At that time, the river had a different course, flowing in a wide S-curve through the mill site and running beneath Todmorden's bridge to the south. 

After 1800, another generation of mill owners, John Eastwood and Colin Skinner, further developed the site, adding a distillery and later producing Upper Canada's first machine-made paper here in 1826. The paper was made from rags, recycled from used clothing collected at a rag warehouse near Toronto's St. Lawrence Market. Eastwood owned a stationery store on King Street where he sold his paper products.

Colin Skinner died in 1841, and Eastwood in 1850. The Taylor family purchased the site in 1855, adding it to their extensive holdings in the Don Valley, and continued paper production here until a fire damaged the building in 1900. The Taylors also owned and operated the Brick Works, and used the paper mill building as a stable for their horses after the fire.
Lat : 43.6855
Lng : -79.3597
0 m