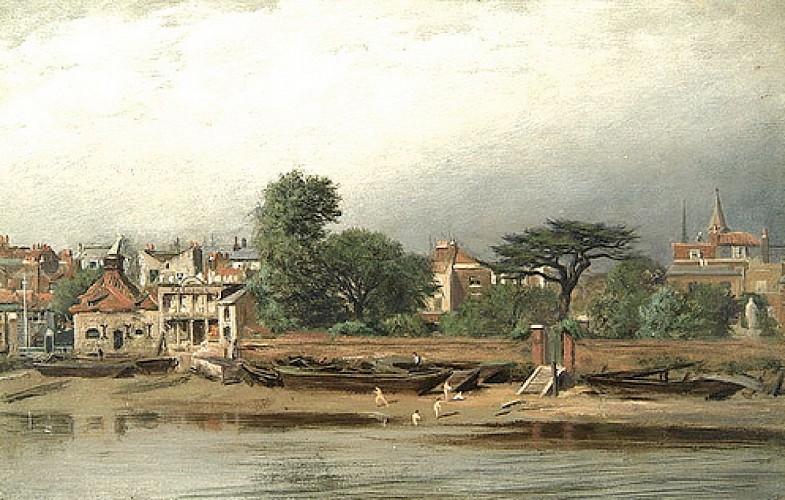 Use this MJL Interactive Guide with the Chelsea Walk brochure.

The slender triangle of land sandwiched between the Thames and Kensington first appears in an 8th-century charter but Kensington and Chelsea both show up in the Domesday Book (1086).

Henry VIII acquired the manor of Chelsea in 1536 and the future Queen Elizabeth I lived here. Charles II founded the Royal Hospital here in 1682 for the care of permanently disabled soldiers. Sir Christopher Wren was commissioned to design and erect the building. Today its uniformed residents have become known worldwide as the Chelsea Pensioners. 

The Chelsea Potter public house, stands on King's Road and was part of the great 19th-century building boom which transformed the market gardens and orchards of Chelsea into a highly desirable residential district.

By the time the department store Peter Jones was built (1890), Chelsea had become a fashionable area with shops and restaurants to match. During the the '60s it was a centre of fashion and design of and has never lost its sense of style. Today it is home to Chelsea soccer club, noted for its wealth and the glamourous lifestyle of the players, and the Saatchi Gallery of Contemporary Art.
Lat : 51.4923
Lng : -0.15706
0 m