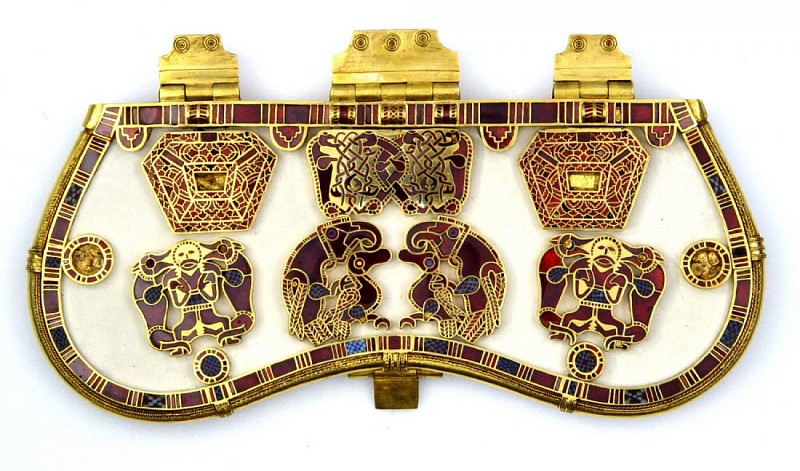 Jewellery was one of the main ways to show off wealth in Anglo Saxon times. Rich men and woman wore expensive ornaments made from gold, silver and garnet. Often this jewellery was buried with the owner when they died. The technique of putting gemstones inside metal patterns is called cloisonné. Other medieval societies made beautiful jewellery using the same technique.

Your challenge
Find and photograph examples of cloisonné jewellery from the following groups:
- Visigoths
- Vikings
- Franks
- Celts 
Choose your favourite. Make a voice recording explaining how your favourite piece is different from the Anglo Saxon designs.
Echouboulains
Lat : 51.5195
Lng : -0.126945
0 m