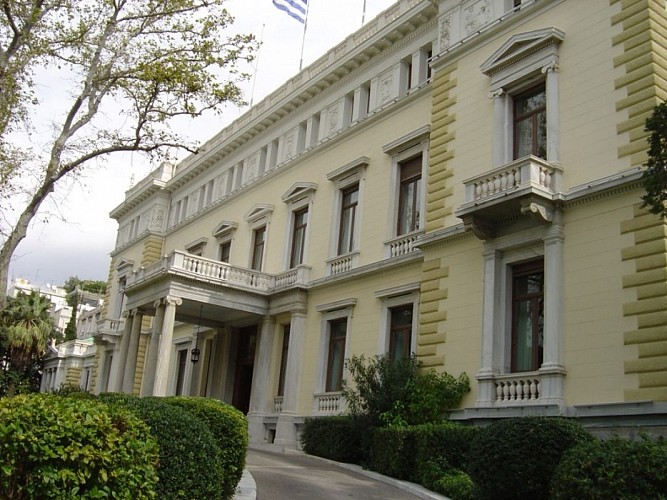 Presidential Mansion (New Palace)

 

When King Constantine was born the construction of a new palace was decided. The building was designed by Ziller and was built in the years 1891-97. In 1909 part of the old palace (parliament buiding)was destroyed due to a fire and the royal family moved to the new one.

From 1974 is used as the official house of the President of the Greek Democracy. It is a three- floor neoclassical building with Ionian columns.

 

 
Echouboulains
Lat : 37.9733
Lng : 23.7403
0 m