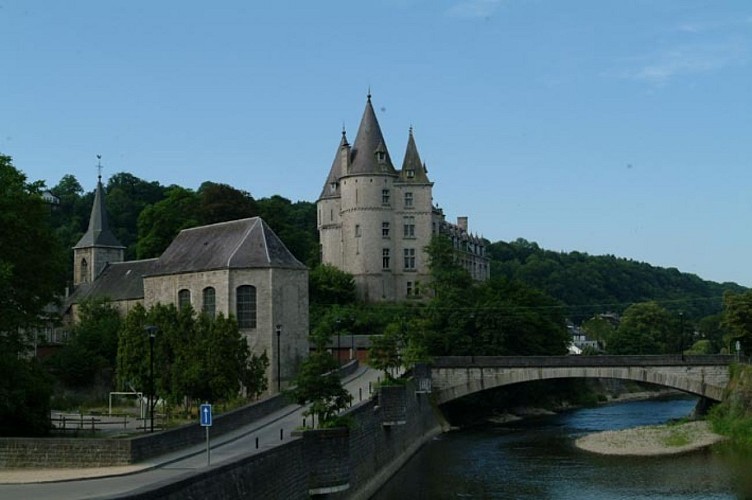 The name Durbuy comes from the Celtic DURO-BODION or 'dwelling near the fortress'. A lack of archives and archaeological excavations means no-one really knows how long this has been the site of a castle. One document dating from 1078 refers to Dolbui castello - Durbuy Castle - which belonged to the House of Namur. From the 12th century, it became the property of the House of Luxembourg. Durbuy then became a stronghold, surrounded by walls and defended by a garrison of armed men protecting the Count of Luxembourg against nearby enemies from the region of Liège and the Abbey of Stavelot-Malmedy.

Around 1340, a poem described the castle as "a great pleasure, attractive and appealing, but with little defence". Durbuy had lost its military role and the local lord, Jean de Bohême, stayed there 3 times, not to fight, but, attracted by the forests full of game, to hunt.

The castle was passed down through families of engagist lords, who attempted to take as many territories as they possessed to the detriment of the population. They did not live in Durbuy, but were represented by a provost who generally occupied part of the castle. The last engagist lord was the Duke d'Ursel. On his arrival in 1725, the castle was razed by the troops of Louis XIV. Six years later, the d'Ursel family moved into a newly built castle, which they still own today.

 

 
Lat : 50.353
Lng : 5.45594
0 m