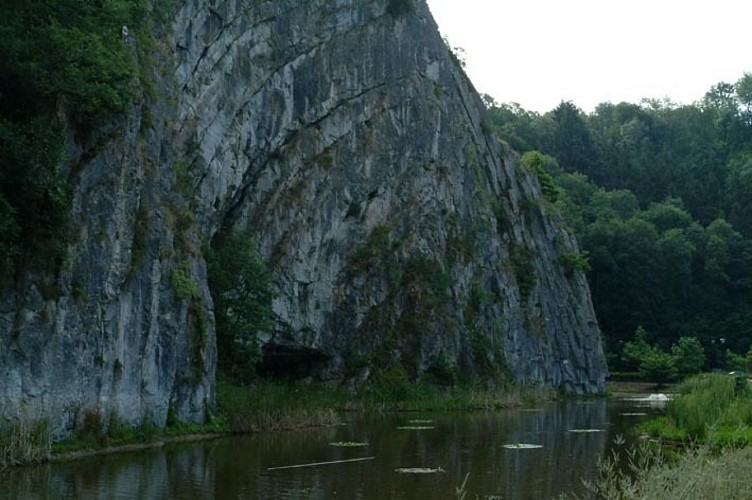 The famous Durbuy Anticline is, without a shadow of a doubt, the jewel in the crown of our natural heritage. This staggering arch-shaped fold stands out amongst the other geological wonders that our limestone soil plays host to: the caves, the galleries and the underground lakes.

 

The anticline takes pride of place on an esplanade that enhances its rocks, water and wood. These natural resources are the reason for the uninterrupted presence of man in the region over more than 15,000 years. At that time, the first residents were nomads who used the rock shelters as temporary refuges.

 

Over time, the rocks, water and wood have sustained thousands of jobs and industries: from quarry workers to lime kiln operators, boatmen to ferrymen, washerwomen, fishermen, millers, tanners, sawyers, lumberjacks and coalmen...

 

In the past, these raw materials also contributed to the development of metallurgy in Durbuy. The iron ore came together in veins in the limestone and vast forests provided the wood required for making charcoal, a fuel which was essential to pre-industrial metallurgy.

 

The converted fountain and waterfall are reminders that our waterways were what used to turn the wheels of the mills, fill the bellows of the furnaces and power the hammers at the forges.

 

Ideal for sporting, historical, cultural and gastronomic activities; the rocks, water and wood now contribute to Durbuy's success with tourists. But it is now up to us to respect and protect the treasures that Mother Nature has given us!
Lat : 50.3535
Lng : 5.45762
0 m