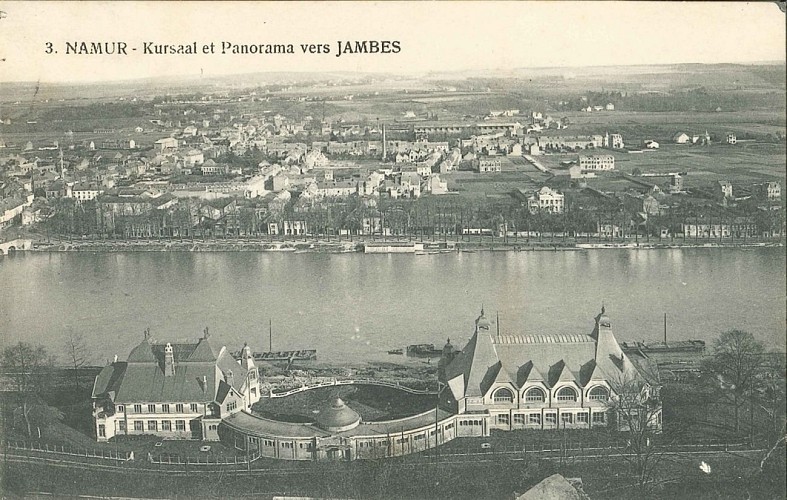 The Casino and Pont de Jambes

 

 

Situated alongside the Meuse, Namur's Casino is the work of Belgian architect Georges Hobé. Built at the start of the 20th C., the building was part of a vast renovation project of the Citadel and its surroundings, which turned its back on a military past and looked towards a future set in tourism and leisure. Originally, it was made up of two asymmetrical wings linked by a covered walkway. A fire in 1980 and the subsequent reconstruction gave the building its current appearance.

Spanning the Meuse, the Pont de Jambes (Jambes Bridge) is one of the oldest CONSTRUCTIONS in Namur. For a long time, it was the sole link between the two banks of the river for kilometres and as such constituted an importance source of income, thanks to the collection of crossing fees. 

Originally comprising nine arches, the bridge was reconstructed in 1961 with a central arch measuring 30 metres surrounded by six further arches of 14 metres due to difficulties in vessel navigation. Once night falls, the elegant silhouette in stone is illuminated magnificently.
Lat : 50.4568
Lng : 4.8635
0 m