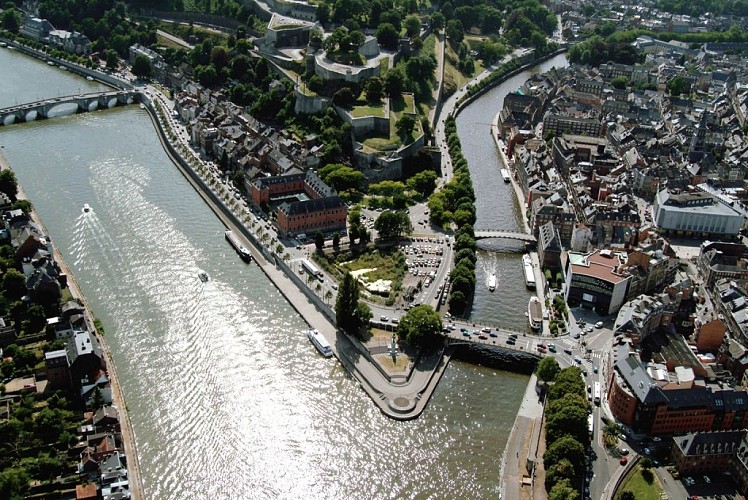 At the confluence of the Meuse and the Sambre, the Grognon is the historic centre of Namur: ever since the Gallo-Roman period there have been dwellings and a market. Converted into a vast esplanade, the site now hosts major events in the Namur calendar, in particular the Fêtes de Wallonie. The Grognon earned its name from its appearance as it resembles a pig's snout (known as a 'grognon' in French).

 

From the Grognon, some of the most beautiful sites in Namur are visible, especially the old Hospice Saint-Gilles: a large Louis XIII and baroque red brick and limestone building. Originally a charitable institution for the destitute, the sick and orphans, it now houses the Walloon Parliament.

 

The Halle al'Chair (butchers' hall) and the Maison de la Culture (cultural centre) face one another, offering a surprising architectural contrast. As the old butchers' hall, the former is an excellent example of 16th C. civil architecture, while the cultural centre, inaugurated in 1964, is an emblematic example of the modernist trend. 

 

The Grognon also offers an uninterrupted view of the Citadel, classed as an exceptional part of Wallonia's heritage. As the residence of the counts of Namur from the 10th C, the fortress was repeatedly besieged by the greatest European powers throughout the course of history.
Lat : 50.4615
Lng : 4.86821
0 m