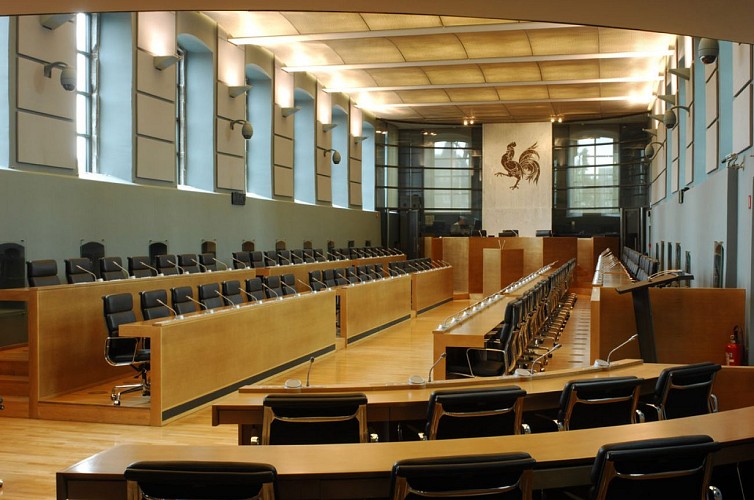 Founded in the Middle Ages, the edifice has been known under various different names: "The Grand Hospital" or "Hospital of Our Lady". In 1796, it adopts its current name and becomes the Saint-Gilles Hospice after the Saint-Gilles-en-Provence pilgrimage which the people of Namur used to undertake.

 

Though its name has varied, its vocation has always remained the same: that of a charitable institution which played a major part in the social life of Namur, sheltering the poor, the unwell, the orphans, the elderly and sometimes even being used as a maternity and somewhere to keep warm.

 

Only two parts of the building, dating back to the 16th and 17th C., still exist today.

 

The first is found opposite the citadel and is the eldest of the two. It was built of limestone and has gothic style mullioned stone windows.

 

The second ancient part is this large building of brick and limestone, erected in a Louis 13th baroque style between 1667 and 1723. A prominent band of brick and blue stone lightens the vastness of the structure. The curved baroque gate is mounted with an entablature carrying the coats of arms of the deputy mayors or "échevins" and a recess which used to contain a statue of Saint Gilles. Beside the gate, a walled recess contained the tower where were placed abandoned children.

 

Heavily restored between 1991 and 1998, the Saint-Gilles Hospice is today home to the Walloon Parliaments headquarters.
Lat : 50.4615
Lng : 4.86812
0 m