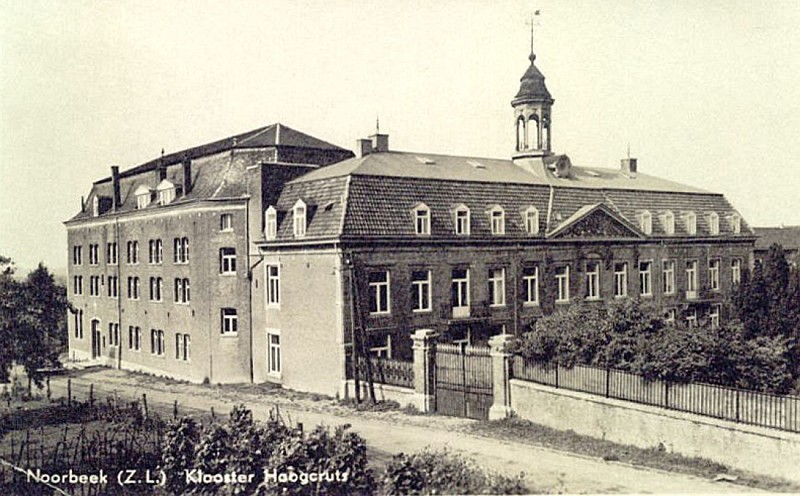 The Monastery Hoogcruts close to Noorbeek is an extraordinary religious and monumental place. This impressive monastery was founded in 1496 by the Order of the Holy Sepulchre after a shepherd had a vision of a crucifix in some brambles.

At the end of the 18th century the monasteries were banned by the French occupiers. The monastic settlement was then converted into a luxury mansion. In the first half of the last century it became a monastery once more, this time of the Franciscan order. When they left, ownership  was transferred to a property developer.

After a suspicious fire all that was left of this once beautiful monastery were the outside walls. A new owner tried without success to rebuild this once magnificent building. Unfortunately this meant that the building continued to deteriorate. All that is left now is an impressive ruin. This ruin has been a thorn in the side of monument lovers for many years now. It is also a poor image for the many tourists who visit this part of South Limburg. For this reason the local Council Eijsden-Margraten and Stichting Limburgs Landschap (Limburgs Land) together with the National Cultural Heritage organisation are working together to restore the building complex.

The monastery represent a history of building throughout the centuries. The religious history of the Netherlands is also traceable in this settlement. However the ruin is currently in a very dangerous state and the first priority of Limburgs Landschap is to place supports to prevent any further collapse. Once this is done the loose pieces will be removed and the debris will be tidied up. All the pieces will be sorted to ensure that any recyclable bricks will be saved.
Infos techniques
Lat : 50.774163136143
Lng : 5.8426209217041
0 m