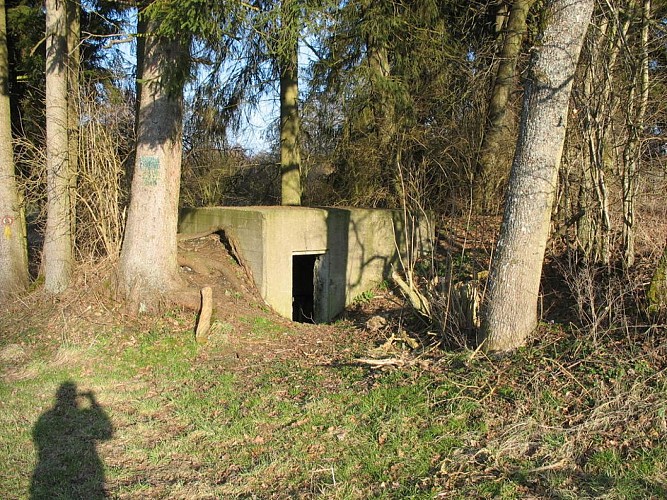 "Fortin" of the Chemin de la Vallée

In the early 1930s, the Defence Minister of the day decided to build a line of small concrete fortifications, and the Devèze Line was born.  Between 1933 and 1935, three hundred and nine small shelters, known as "Fortins", were built in the Ardennes. Two hundred and seventy-four are located in the province of Luxembourg.  These are essentially small reinforced concrete bunkers measuring 3.15 m by 3.30 m, which can be occupied by three or four men.  The walls are from 40 to 60 cm thick. A single doorway is provided to allow the use of a machine gun or a machine rifle.

The defence system need to be complemented by special offensive units, combining mobility, speed and efficiency ===> creation of the Chasseurs Ardennais. In 1936, following the gradual deterioration of the international situation, Belgium embarked on a policy of strict neutrality and cut itself off from its traditional allies. Defence Minister Albert Devèze resigned in June of that year. His departure sounded the death knell for the mission of the resistance centres.
Lat : 50.2896
Lng : 5.92333
0 m