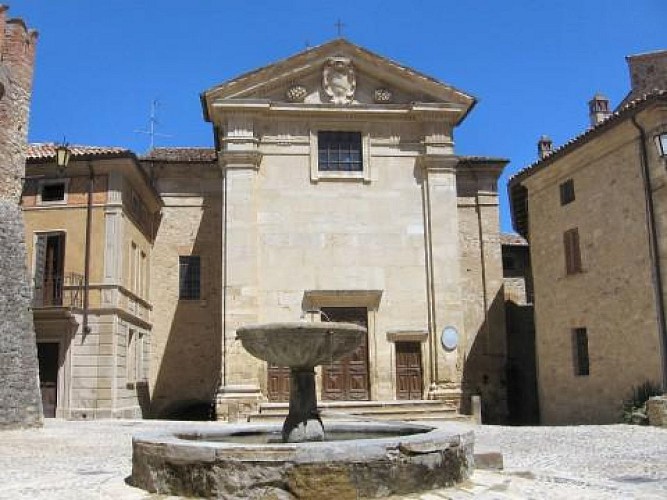 ORATORIO DELLA MADONNA DELLE GRAZIE

 

It's dedicated to Saint Giorgio, whose worship is of Longibard origin. It has been probably built in the second half of 1100.

 

The romanesque Church has a basilican plan with three naves and three apses, made of a local gold-grey stone. The interior is austere, there's not so much light to express the humility of the man who could not openly show himself in God's House.  The modest atmosphere is an invitation to pray in silence.

 

The front of the Church, built in 1800, is not frontal to the visitors. The tessellated pavement, which corresponds to the temple nave, stretches out towards the visitors and the building seems slender: such an impression is difficult to find in other romanesque churches in North Italy...

 

The front door is elegant thanks to the arched friezes, the columns, the expressive carryatids that support the lintel... and there is a beautiful lunette that contains the basrelief of San Giorgio.

 

On the right side of the front, you can see a shape, a remain of a picture that once was part of the crape devoted to Saint Caterina. The bell tower has a square plan and beautiful mullioned windows that give harmony to the whole building.

 
Infos techniques
Lat : 44.816800981212
Lng : 9.9017326099258
0 m