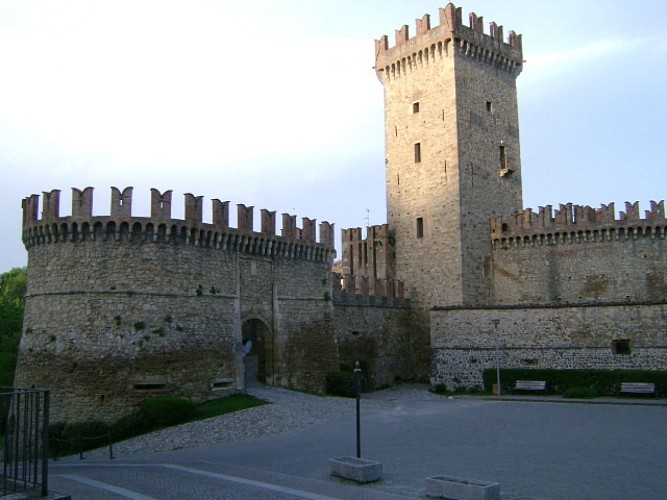 VIGOLENO E IL SUO SISTEMA DIFENSIVO

What follows is the old text. It will be updated.

---------------------------------------------------------------

The first building was built in the first millenaire...


In 1141 the city of Piacenza decided to guard and defend this and other castles of the area. For a short time the castle was property of the Pallavicino and after 1200 the Scotti's family settled in this area, bought the land and the castle becomes the seat of their power.

 



The castle is organized in different parts and it's connected to the dungeon that dominates the entry with a high and large tower.

 

The unique and fantastic poetry of Vigoleno makes the visitor feel he travels back in time, entering a world with a life from its own. The village is the castle and the castle is the village.



The buildings of the village are built in a discontinuous way, thus creating a spatial game of deep perspectives which give an impression of a larger city.

 

The same for the rooms in the castle.  They have a disposition that can be considered futuristic for the middle ages. The rooms have been designed according to the requirements of the lords and there is a nice theatre, many living rooms with a lacunar ceiling, chimnies decorated with armorial bearings and precious furniture.


 
Infos techniques
Lat : 44.816622130637
Lng : 9.9005578023773
0 m