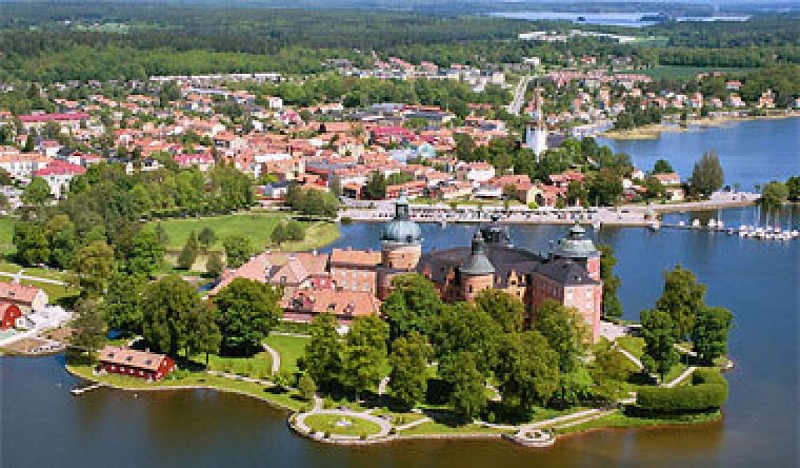 There are two factors that led to Mariefred has occurred right here, Gripsholm castle and monastery PaxMariae (meaning Mary peace and gave the town its name). Of the monastery are now no remains above ground, while the castle in the higher level dominates its surroundings. The castle hosts including one of the largest portrait collection.

Nice environment in old spirit

One should obviously not be so taken by the castle that you can not see the city with its well-preservedwooden houses. Some people go to visit, for example, more than 200 years old Town Hall which was built at the behest of King Gustav III, Callanderska farm that today is local history museum and the beautiful inn that was built as a stocking in the 1700s. The Gripsholm Kungsladugård available todayGrafikens house.In Mariefred should not be in a hurry, but roam in small neighborhoods, shop in the small well-stockedspecialty shops, visit art galleries, eat well and enjoy the idyll.

Steamboats and steam trains

To and from Mariefred can be reached preferably by steamboat, train and steam train. Throughout the summer, s / s Mariefred between Stockholm - Mariefred and on the route Läggesta-Mariefred can for a quick transport from Stockholm and Eskilstuna, Sweden / Orebro, experience what it was to travel by train before with the railway museum ÖSLJ.
Infos techniques
Lat : 59.2594727
Lng : 17.2230516
0 m