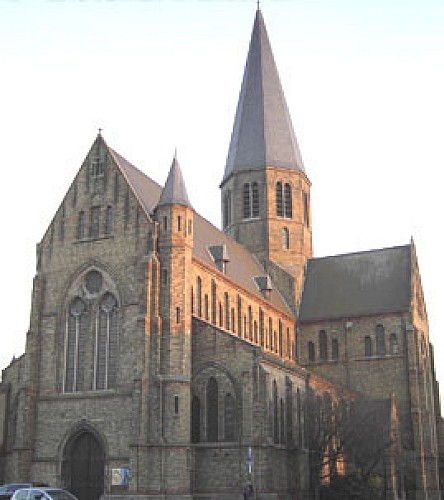 Onze-Lieve-Vrouw van Bijstandkerk

The parish was established in 1901, on the right bank of the Dendre.

The district known under the name of 'Mijlbeek' serves for the passage for road traffic, but in the last few years it has been subject to a major rearrangement.

The church is located beside the hospital of Our Lady, on the place Notre-Dame where one can also admire a protected patrician Neo-Gothic house.

The construction of the church started in 1903. It has become known 'musically' thanks to the different choral societies that have come to sing in this church, but also thanks to the collection of scores that was indexed in 1993. The church was completely repainted in its original colours in 2008.

The cross on the church and the gilded ball have received a new coat of paint. Each year in May, the grotto becomes the centre of the cult of the Virgin Mary.
Infos techniques
Lat : 50.941876608164
Lng : 4.0537144232788
0 m