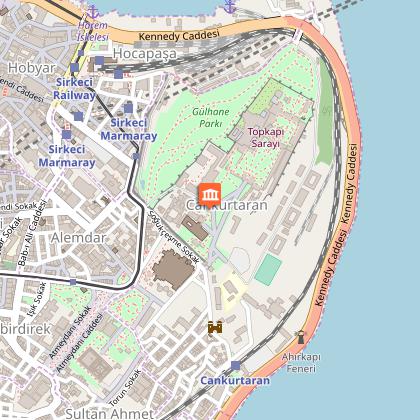 *Gift of Gudea the governor of Lagash,
to the temple of the God Ningirsu*

__Gudea period__
__2144-2124 B.C.__
__Girsu (Tello)__
__Limestone__
__Inv n° 5555__

This bassin, which was an important of the temple, contained sacred water.

The scene of the winged goddess reaching down from the sky and holding in both hands a round based vessel from which water over flows and mixes with the water erupting and overflowing from a similar vessel held by two goddesses below is repetitously depicted seven times round the bassin.

A level of wavy water is shown below the ground line on which the goddesses at the bottoom are standing.
Infos techniques
Lat : 41.010442776584
Lng : 28.981590270996
0 m