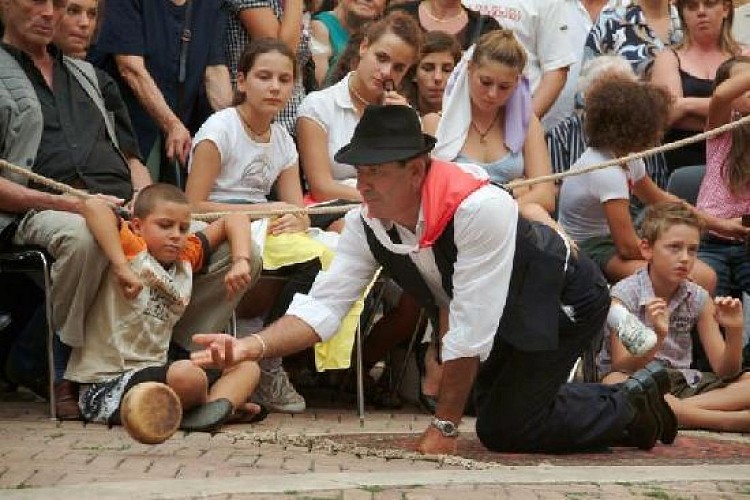 Piazza Pio II: a challenge in six districts in which every expert player will launch a cheese on the pavement of the Piazza del Duomo trying to get as close as possible to the wood placed in the middle to score points over rivals.

It is not a recent invention of the Game of the Cheese, but an ancient tradition of the agricultural past of the Val d'Orcia, when to challenge in the kitchens of farmhouses and farmyards were farmers of the valley. If the game remains the same, there are many changes underway, all aimed at deepening the folk tradition related to the Game of Cheese.

The city administration, the Pro Loco, the citizens' associations, the six districts and the Youth Association of Pienza, since 2006, have worked closely to ensure that the city can regain its historical parade and flag-waving drummers.

It 's been Aleardo Paolucci, Pienza painter of great value to paint the flags of the six districts with which young people face their training led by the most experienced group of drummers and flag wavers of San Quirico, which will be honored during the ceremony. The evening will be the turn of the dinner party at the Arci association, where will gather all the youth of the districts.
Lat : 43.0765
Lng : 11.678
0 m