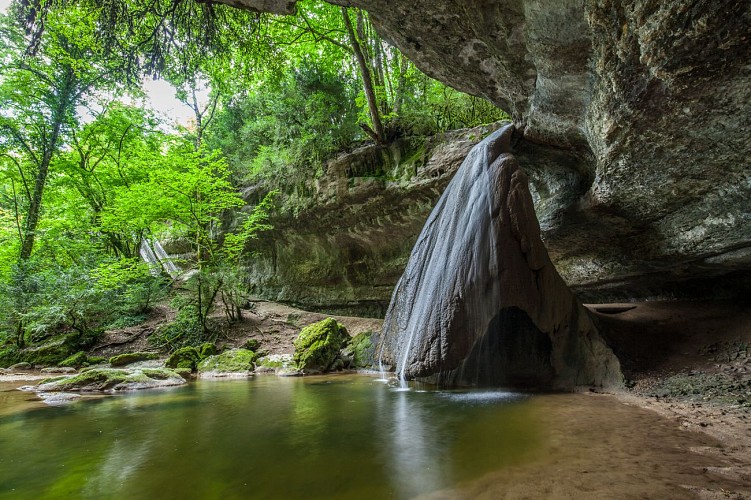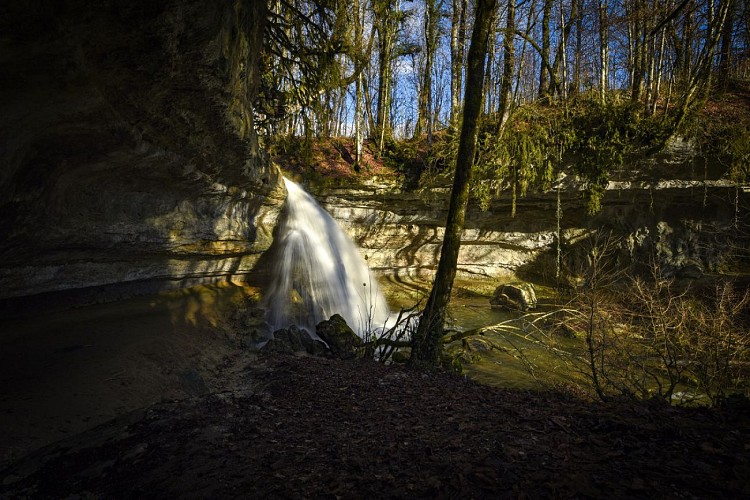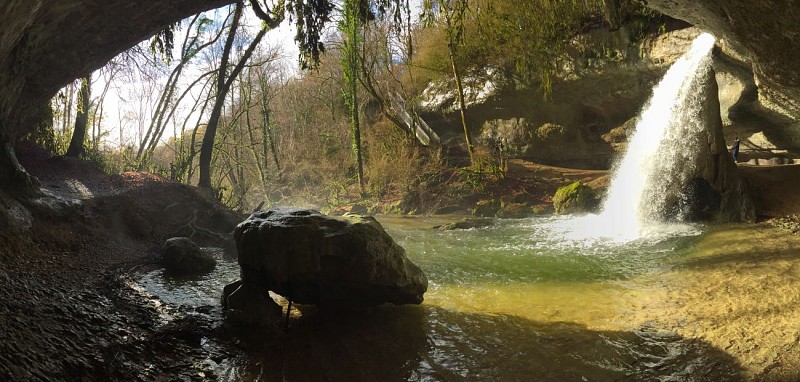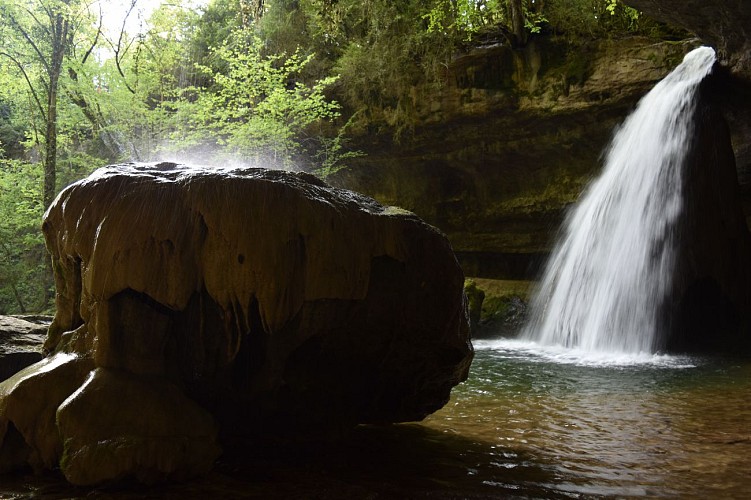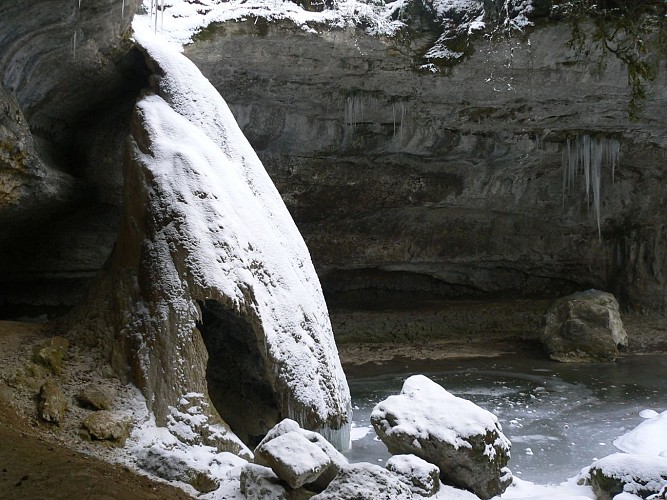 Sugar Loaf (pain de sucre)
Unusual conical stalagmite of 6 metres high, located in a large remote area, built over thousands of years by the Brise limestone water.
Marvellous waterfall when the water flows along the cone.
This site is part of 32 sites labeled "Espaces Naturels Sensibles" (ENS) in the Ain department. In the context of the "Schéma départemental des espaces naturels sensibles" (SDENS 2012-2017), these areas are intended to be preserved, valued and opened to the public, offering thus exceptional supports for the department promotion.
Technical information
Brénaz
01260 Arvière-en-Valromey
Lat : 45.938828
Lng : 5.713754
641 m