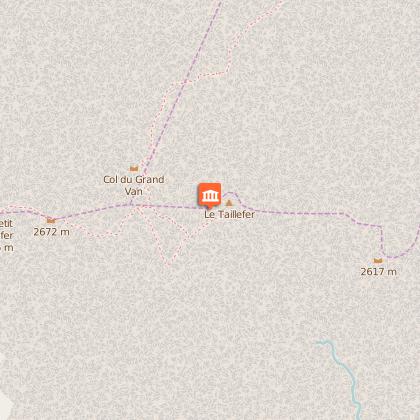 Taillefer is the richest range of Dauphiné, both for its fauna and flora. It´s summit 2857 m high in altitude offers stunning views over the horizon. A sculpture of Saint Antoine stands there, waiting for you.
The Taillefer's name come from the metal giving a red color to the rocks. Sometimes it gives the impression that it's just a pile of iron ore. A former lead mine gave its name to "Pas de la Mine" with a passway to Sergent Pinelli Edge, and to the summit.
The summit plateau is rounded and rocky, red-tinted as well, contrasting from the steep slopes of the north face often covered with snow in late spring.
The summit of Taillefer, is perched on a relatively isolated range and offers beautiful views over Oisans, Grandes Rousses, Belledonne and Vercors ranges. You will also have an exceptional panorama view from Blanc Mount to the Ventoux Mount.
Immeuble les Mélèzes 38350 Alpe Du Grand Serre
Lat : 45.0395
Lng : 5.92352
0 m