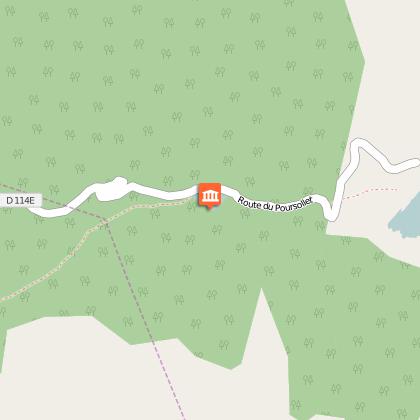 A small high altitude lake with beautiful reflections and peatlands on the border. The small bucolic hut cannot be usued to spend the night. It is a great place at the heart of Poursollet forest.
Beautiful mountain lake on north side of Taillefer, the lake is home to many species of flora and fauna that is what makes the place special.
This lake is easily accessible for hikers who want to drive on a part of the approach. Otherwise, you can reach it following GR50 path (great hiking route)

You will be enteringin a sanctuary of alpine nature!

Please don't go off the trails or use the fragile lake banks too much.
You are in a very rich but fragile area, It worths protecting Nature!
Immeuble les Mélèzes 38350 Alpe Du Grand Serre
Lat : 45.0517
Lng : 5.89009
0 m