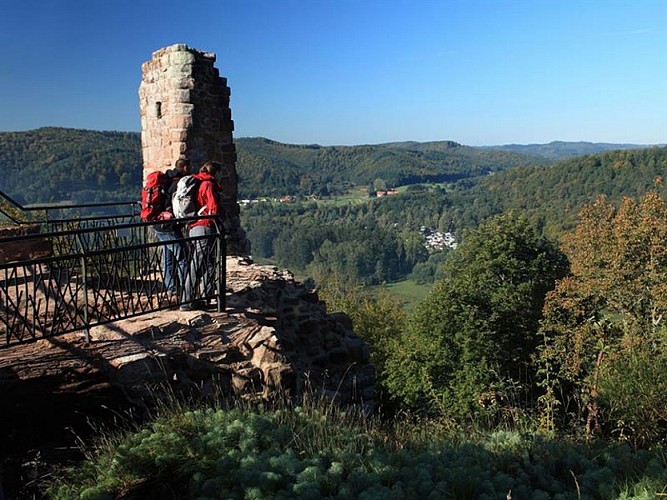 THE RUINS OF RAMSTEIN CASTLE
Built at the end of the 13th century by the lords of Falkenstein under the bishop of Strasbourg's orders, the Ramstein castle was built to control he access through the Zinsel valley.

But during the 14th century, the Lords of ramstein transformed the castle into a den of thieves, robbing and exorting the whole region.

Faced with this delicate situation, troops from Strasbourg helped by their allies from Berne organised a punitive expedition against the fortress.

With war machines and stone boulders, the Ramstein was entirely destroyed un 1335.
Technical information
rue du Ramstein
57230 BAERENTHAL
Lat : 48.9846097
Lng : 7.522969