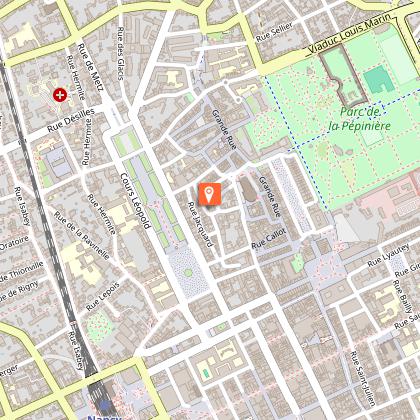 Offering an example of Nancy's old noble houses, Hôtel de Lillebonne stands on the site of a former municipal bath house.
It was built for Claude de Beauvau by the architect Nicolas La Hiere. Having become ducal property, it was given by Charles IV to his daughter, who was married to the prince of Lillebonne.
Its Italian-inspired façade reflects the artistic exchanges of the late 16th century between Lorraine and Italy. The staircase is the house's most remarkable artistic feature; it is reminiscent of that of the Château de Fléville, which also belonged to the Beauvau family. Intricate interlacing and palmette motifs have been carved into it.
The building is one of the most important examples of Renaissance architecture in Nancy.
Sold to the city of Nancy in 1972, it currently houses Nancy's MJC (youth cultural centre).
Technical information
14 Rue du cheval blanc
54000 NANCY
Lat : 48.6952621
Lng : 6.1782994