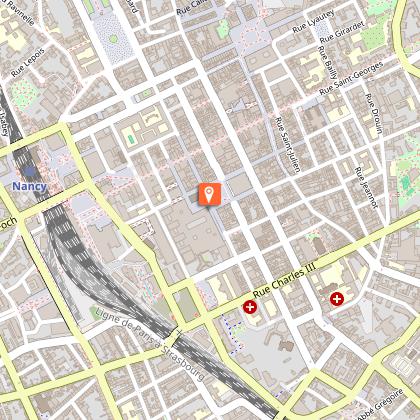 STREET ART - LE MUR NANCY
ADN - Art Dans Nancy is an urban street art route that invites visitors to explore the streets and squares of Nancy while encouraging them to discover art. It includes over 30 street art works. From the old town to Place des Vosges, and from Place Simone Veil to Porte Sainte-Catherine, art, in its many forms, is everywhere and plays a regular part in everyday life.

Urban artists of regional, national and international fame, such as Rodes, Tania Mouraud and Graphic Surgery, take it in turns to create works using their wide range of techniques. Every month, they produce original and colourful murals live before your eyes. The association Le MUR Nancy runs a programme of specialised events introducing the public to the diverse facets of graffiti and street art.

Brought to you by the association Le M.U.R. Nancy.
Technical information
Rue des Ponts
54000 NANCY
Lat : 48.6886387
Lng : 6.1815193