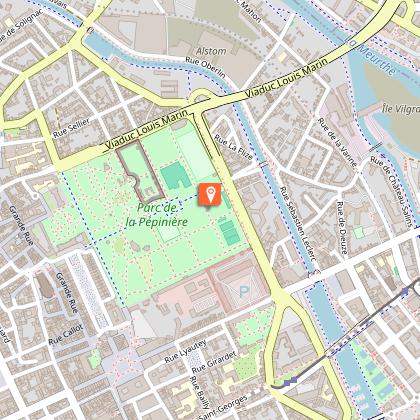 STREET ART - PANIER DE BASKET
ADN - Art Dans Nancy is an urban street art route that invites visitors to explore the streets and squares of Nancy while encouraging them to discover art. It includes over 30 street art works. From the old town to Place des Vosges, and from Place Simone Veil to Porte Sainte-Catherine, art, in its many forms, is everywhere and plays a regular part in everyday life.

The concept of play should not have rules but imply total freedom. Expect to come across an unusual basketball net, which plays with codes and conventions to illustrate the message of Nancy artist Gilbert Coqualane. The installation of this work in Pépinière Park calls out to the passer-by/viewer in an amusing way within a space devoted to leisure.

Artwork commissioned by Nancy City Council.
Technical information
54000 NANCY
Lat : 48.6979781
Lng : 6.1870063