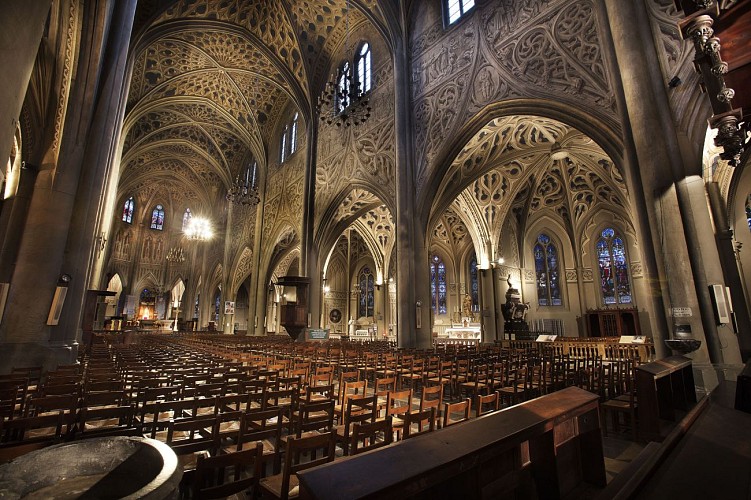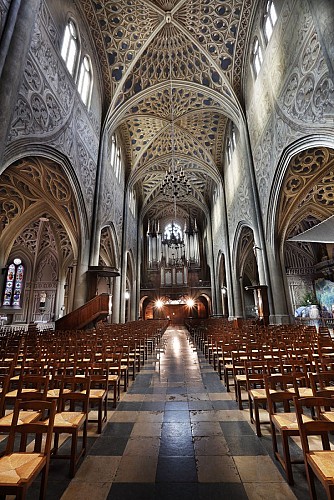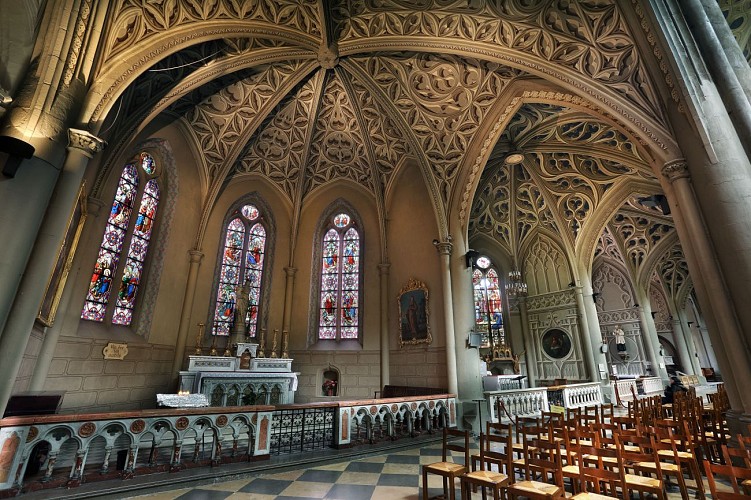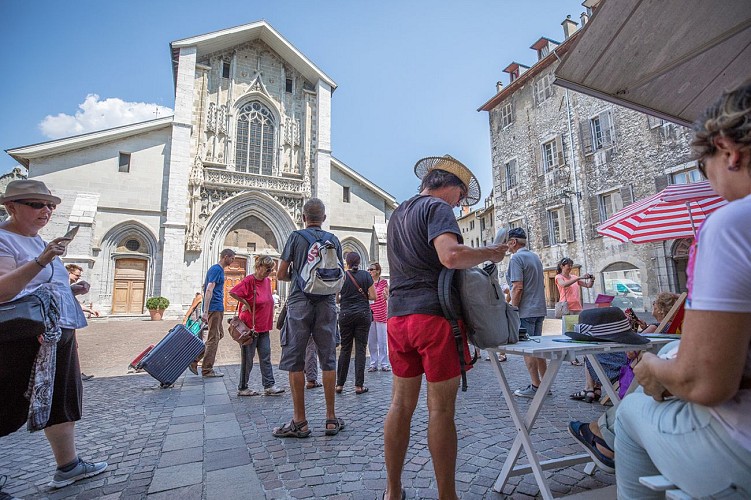 St. Francis de Sales Cathedral
It was built in the 15th century by the Franciscans and became a cathedral in 1779, when the diocese of Chambéry was created. Behind a simple façade, it houses the largest collection of trompe-l'oeil paintings in Europe (6000m²).
The work started in 1418 and the church was finished in 1587. It became cathedral in 1779 and then metropolis in 1817 when Chambéry became an archdiocese.

The front isn't showing the customary greatness of cathedrals. It's explained by the franciscan modesty but also by the swampy subsoil which required the installation of more than 30000 larch piers. Such planting didn't allow the construction of a slender structure.

On the other hand, the inside is striking with its greatness and its Flamboyant Gothic style very simple. The main caracteristic of the Saint-François de Sales Cathedral remains however in its trompe-l'oeil paintings which cover the walls and vaults. It was realized in 1834 by Casimir Vicario who privileged the Troubadour Gothic style which was very popular in Savoy at the time.

Its romantic organ dating from 1847, classified historical monument, is the work of Augustin Zeiger. With its 50 registers on 3 piano keys and pedalboard, its one of the most important of the region Rhône-Alpes.

Since 2010, a copy of the "Turin Shroud" is exposed in the cathedral. It has been offered by the Turin Archbishop for the 150th anniversary of the Savoy join with France.
Infos techniques
Place de la Métropole
73000 Chambéry
Lat : 45.564852
Lng : 5.922585