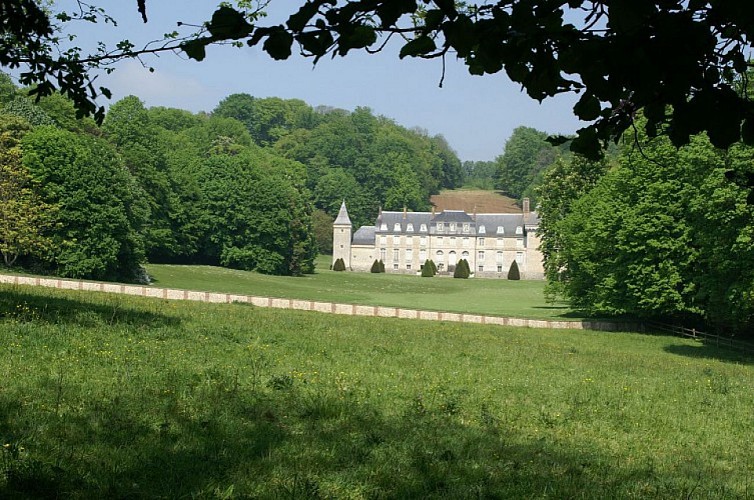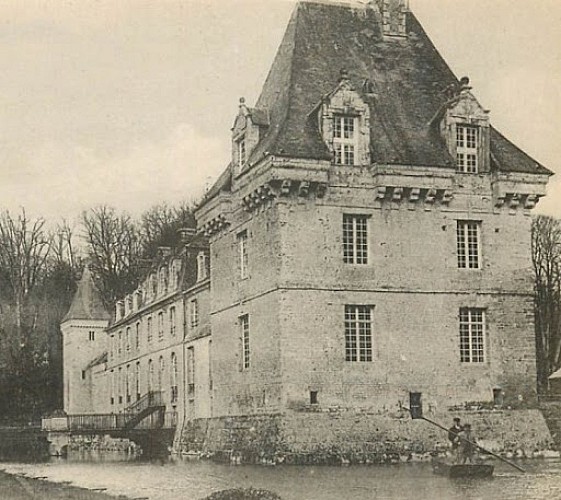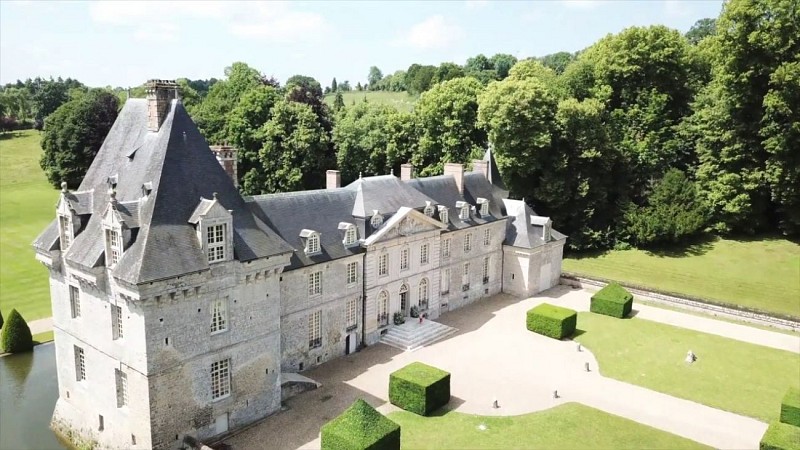 Surrounded by a beautiful moat, fed by a small stream, this castle appears to date from three eras. It is very well preserved and was partly built at the beginning of the 17th century. A spring of living water cascades down to water its walls surrounded by wide and deep ditches. A wood of fir trees, planted on the slope of the hill, seems to form an evergreen curtain to the north. Nothing is more imposing than the high avenues of lime trees whose long walls of greenery protect the stately home ...

The Hébertot Castle was built in the 17th and 18th centuries. It is located on the site of an old manor house which belonged to the Dukes of Normandy and which was near the Vimont fountain, that is to say at the wash house near the entrance of the current castle, at a short distance the Roman road, the village, the church, a post house and a hostel. This manor was visited by William the Conqueror, Henry I, Henry II, Richard the Lionheart, and especially Jean Sans Terre.

This castle, located in the heart of the Pays d'Auge, is part of a magnificent setting. A curtain of trees adorns the surrounding hills. It sits in the middle of a vast enclosure planted with centuries-old avenues, arbours, groves, in a park adorned with waterfalls, surrounded by all the splendor of the great feudal residences of the 17th century. It rises on a median surrounded by a deep moat fed by a small stream.

The construction of this building took place over three distinct periods which nevertheless fit together perfectly and offer an imposing appearance. The oldest part, which dates back to the beginning of the 17th century, was built by the family of the Knights of Nollent, established in the region for several centuries. It was the presence of large quantities of water that would have led this family to acquire the lands of Hébertot and settle there.
Infos techniques
121 Le Prieuré
14130 Saint-André-d'Hébertot
Lat : 49.313226
Lng : 0.2809882