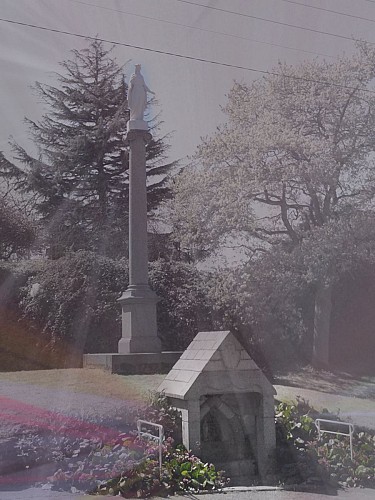 You are still on the church square.
The fountain in front of you, called Ruellan fountain, is the place where masons, looking for water for a building site, found, in 1621, a roofed cross statue.
It depicts the Virgin Mary and the Child on one side and a crucified Christ on the other (it is visible in the church).
Venerated for some time by the locals, it was thrown back in the water by a simple minded man and therefore lost again. Since then odd occurrences came about. In 1644, three brave brothers of the Faguet family, looked and found the statue, however it was broken in 3 pieces. Miracles followed.
Dominican friars were designated to take care of worship and built, in 1647, a convent and a chapel. They were expulsed during the Revolution.
Easterly, on your right, is the old convent. The deconsecrated church was brought back to worship in 1818 and largely changed (façade in 1892).
Technical information
178 Rue de l'Evinais
22130 Plancoët
Lat : 48.5176
Lng : -2.22311
0 m