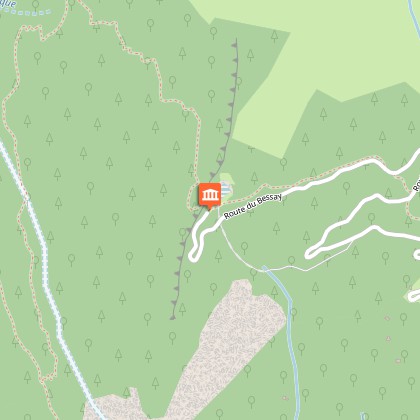 When the Grand Maison dam was built, a gallery was dug between the Grand Maison lake and the Verney lake, crossing the Rissiou massif. This is the massif in which you hike today.
The water is therefore transported from behind the mountain to the EDF power station. This power station has the particularity of producing electricity as the water passes through the turbines, and also pumps the water back into the original lake of Grand Maison. A double function. The balance stack is a kind of valve, which regulates the pressure in the pipe. The whole of the pipes that carry the water are located underground.

From the chimney of equilibrium you can go to the orientation table to admire the breathtaking view on the valley of the Eau D'Olle. Lac du Verney, the power station of Le Verney and Grand Maison and the view of Grand Galbert.
Infos techniques
38114 Vaujany
Lat : 45.16044
Lng : 6.05664