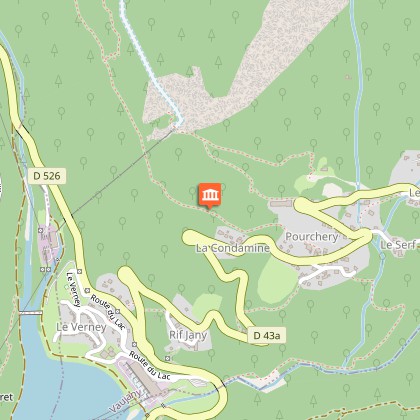 The forests of Champ Cibou or chibou were exploited. The beech wood, the "faillard", from the fire root was cut: a profitable wood to burn.
Each family owned a piece of pasture and a piece of woodland. The land registry still shows a division into strips.
Legend: in the woods of Vaujany, a seven-headed beast roared and had to be cut off all at once, otherwise they would grow back. The sappers of the 4th Engineers in Grenoble had to be called in, equipped with very sharp instruments, because the rifle bullets ricocheted off the beast... The wolf had less trouble killing the goat that he invited to come down from a rock on Friday: I always look thin on that day! He said benignly to the too credulous Biquette...
All countries that no longer have legends are condemned to die of cold, said the poet Patrice de La Tour du Pin.
Infos techniques
38114 Vaujany
Lat : 45.15073
Lng : 6.05395