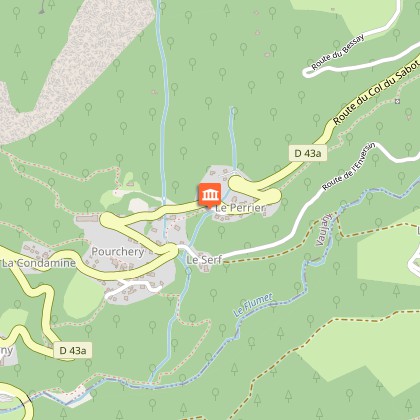 You are in the hamlet of Le Perrier, which takes its origin from the word "pierrier".
In the department of Isère, about forty names of communes, hamlets, farms, woods, rivers... bear the name of Perrier. The etymology of this name comes from the Latin "petrarium" meaning a place covered with stones, boulders or pebbles rolled by streams and rivers. Built on a site surrounded by rocks and stones, the hamlet was given the name "Pererus", which was transformed over the centuries into Perrier. Hemp was grown here for making rope.

There was a time when hemp, a textile plant, was grown, sown in May and harvested at the end of September. It was used to make rope, twine and fabric, but before that it had to be soaked and macerated to extract the fibres from the stalk.
Infos techniques
38114 Vaujany
Lat : 45.15118
Lng : 6.06226