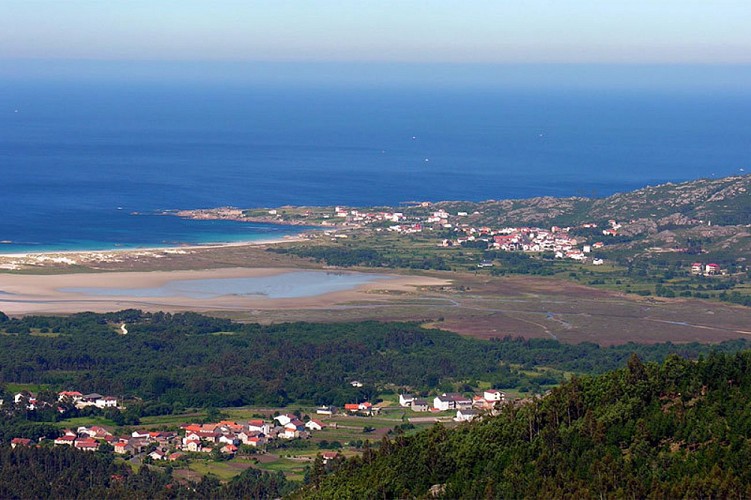 Senda Verde, a route in space and time
What today is one of the most popular routes of Carnota, was once the way of passage between the municipalities of Carnota and Muros.

Before the construction of the current road along the coast, the neighbors of Carnota, although mostly women, often lifted the baskets with local products, eggs or milk and went to the fair to Muros. Instead, they brought other products that were not available in their homes, which was known as "barter". That same road that these women traveled so much for work, is today a place to stroll and enjoy the surroundings.

Many decide to travel the 14 km that separate El Fondeadero from Louredo, walking and others by bicycle, but all of them say they are astonished by the spectacular views that the route offers of Lariño Beach, Carnota Beach, Portocubelo and Monte Pindo. The current path does not correspond in its entirety with the old path. From the Senda Verde today you can take several detours, some of them leading to the various population centers and others to the various archaeological sites that make up the Open Archaeological Museum of Carnota.
Technical information
Lat : 42.848948
Lng : -9.06871