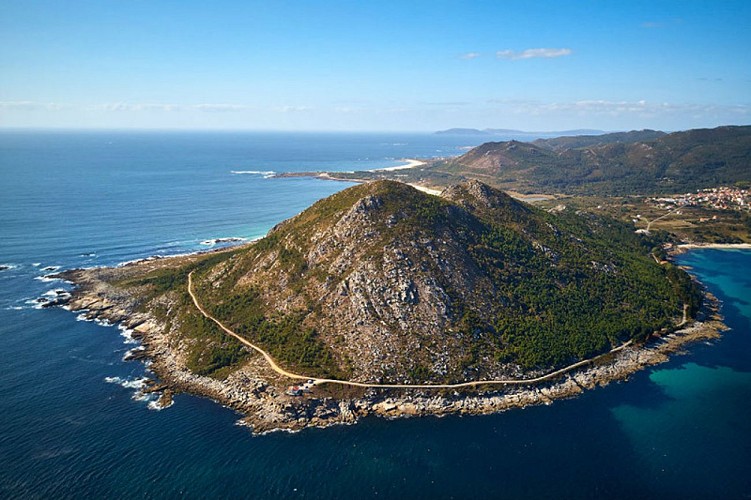 Montelouro and Xalfas Lagoon
Montelouro is the most emblematic colossus of the municipality of Muros, crowned by two peaks that in front of the immensity of the sea protect from the winds the beach of San Francisco located in the inner part of the estuary. On the outside you will find the Xalfas lagoon separated from the sea by beautiful dune formations, and that on stormy days communicates with it when the strong waves make their way into the interior. The Xalfas lagoon, catalogued as a place of community importance, is formed due to the stagnation of the waters of the river Longarella and with a maximum depth of 2 meters it shelters an infinity of birds.

Legend has it that in the lagoon there is a sunken village and that on stormy days you can hear the bells and the voices of the inhabitants.
Technical information
Lat : 42.7432981
Lng : -9.081793