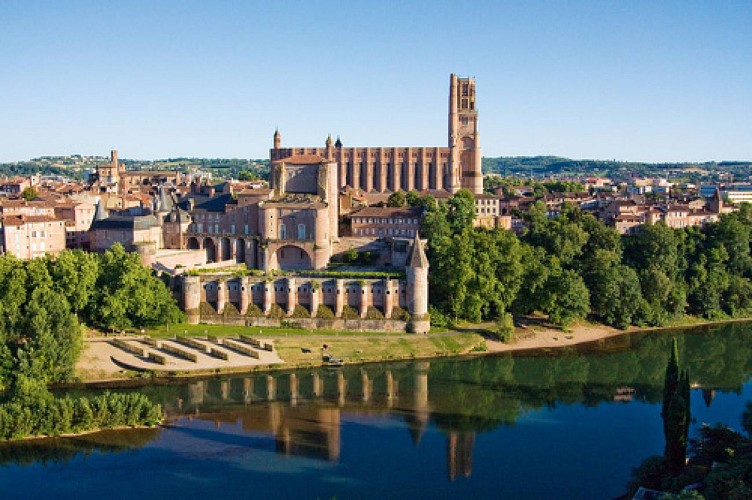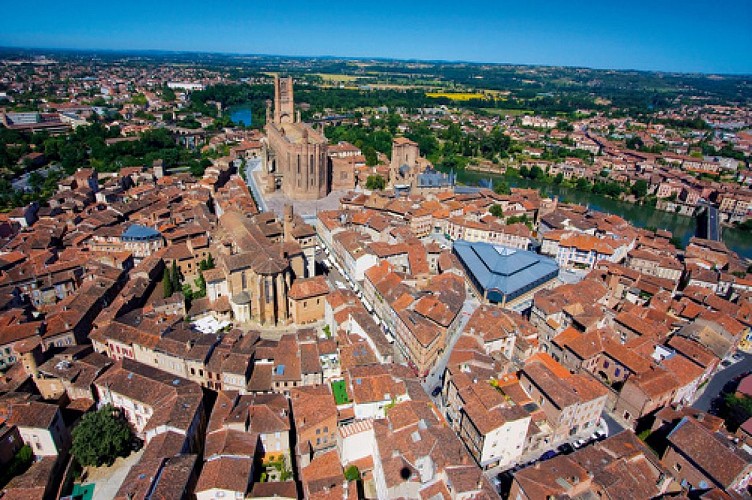 La Cité épiscopale, Patrimoine Mondial UNESCO
Listed as a World Heritage Site (UNESCO) since July 31, 2010, "Albi the Episcopal City" ranks among the 911 high places of natural and cultural heritage of Humanity.
If we talk about it so much, it's partly because of the red brick. This brick which was used in the Middle Ages to build an urban ensemble, which has now become exemplary but also the only legacy in Europe of this architectural model.

There is nothing so wonderful as plunging on foot into the historic districts that surround the two giants: Castelviel, Castelnau, Bourg St Salvi and the Combes and banks of the Tarn. A real labyrinth where we take pleasure in strolling and being curious.

Choice of visit to follow with a tour guide or with an audio guide. Inquire at the Tourist Office. You can also discover the streets on your own, randomly, by following one of the 3 "heritage discovery" circuits.
Technical information
Place Sainte-Cécile
81000 Albi
Lat : 43.928797
Lng : 2.143587
0 m