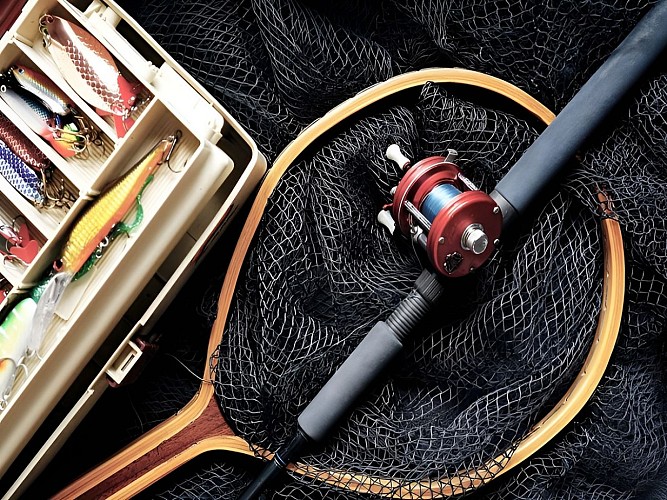 AAPPMA L'Orne Fleurie fishing society
Traspy pond, a category 1 fishing site located between the swimming pool and the campsite. Shoal fish, carp, brown trout and rainbow trout.

Orne River, category 2 fishing site. Migratory fish, white fish, carnivorous fish, brown and sea trout. Salmon fishing is prohibited.

We strongly recommend that you take advantage of the reciprocity between French geographical areas offering access to 91 départements.


You will find a list of all fishing permit depositories at:

Kayak club
Impasse des Lavandières
Thury-Harcourt
Tel: +33(0)2 31 79 40 59

Suisse Normande Tourist Office
2 Place St Sauveur
14220 Thury-Harcourt
Tel: +33(0)2 31 46 22 60

Milaine
10 place du Général de Gaulle
14220 Thury-Harcourt
Tel: +33(0)2 31 46 22 60

Terres et Eaux
10 avenue des Digues
Fleury-sur-Orne
Tel: +33(0)2 31 82 09 70

The Chairman of the Orne Fleurie Fishing Federation can also travel to sell fishing permits. For further information, call +33(0)6 81 93 34 89.

You can also purchase your permit on the cartedepeche.fr website as from 16th December.
Technical information
Lat : 48.9883566
Lng : -0.4757851
0 m