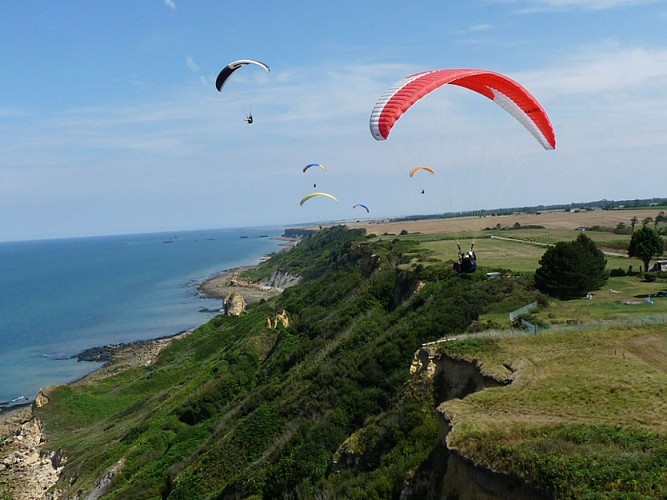 Elementair Normandie Paragliding
Paragliders are fantastic aircraft. Although they look like parachutes, that's all they have in common, for they enable you to fly in time with the wind. It's (almost) magical! A range of options are available to offer you an insight into this thrilling activity: tandem flights, discovery days and longer courses.
Another way to discover the D-Day Landing beaches.
Technical information
Lat : 49.3491339
Lng : -0.7550954
0 m