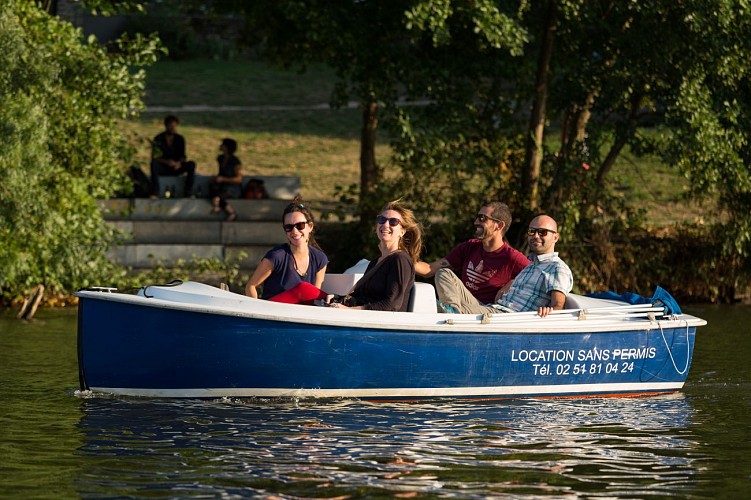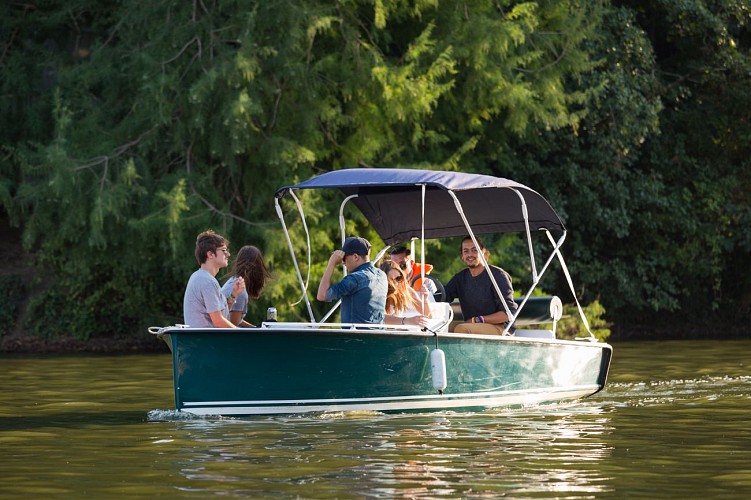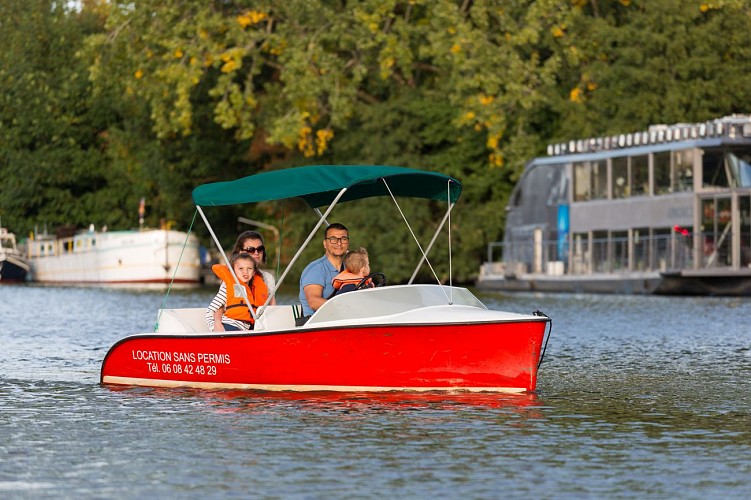 Ruban Vert is the specialist in electric boat rental in the area around Nantes. Our licence-free boats are completely silent and will let you discover 2 charming rivers, from 4 different sites, on your own:

Discover the river Erdre from Nantes (Île de Versailles), Sucé-sur-Erdre (at the marina), and Nort-sur-Erdre (at the marina);
And discover the Sèvre river from La Chaussée des Moines in Vertou

Easy to control, our boats can be rented from 1 hour to a full day (7 hours)

We have 4 models of boats:
LE RUBAN for 3 adults or 2 adults + 2 children
L'AS for 5 adults
LE SCOOP and LE SENSAS for 6 adults
LE MOST for 8 adults

Download our free RUBAN VERT app on GooglePlay and the AppStore to learn more about the points of interest you will pass during your trip. A fun way to learn on a nice day out!

Play our game, RALLYE NAUTIC, for groups and individuals. You will explore the river Erdre or the river Sèvre and play as a team on your Android or Apple phone. RALLYE NAUTIC includes 6 challenges: 3 timed quizzes about Nantes and its region, 1 cloze test, and 2 skill/memory games. A photo session, complete with accessories, will conclude each step. At the end of the game, you will be able to download a collage as a beautiful and fun souvenir of your RUBAN VERT experience!
Technical information
Rue du Port
44240 SUCE-SUR-ERDRE
Lat : 47.3388925
Lng : -1.5273937