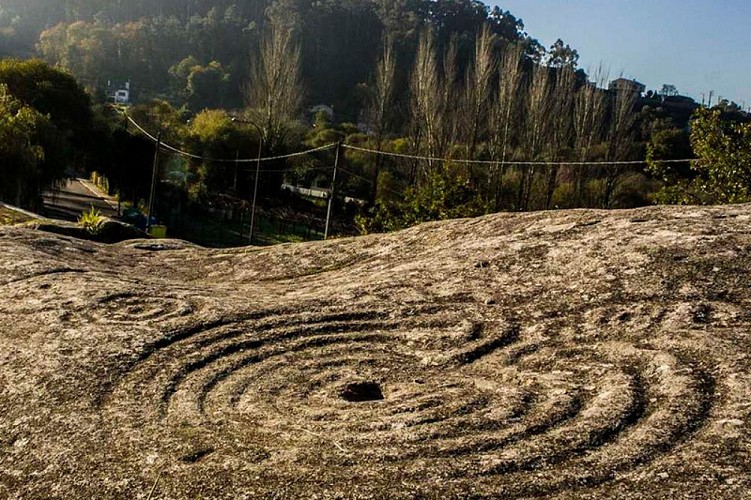 Rock Art: The Petroglyphs
The Galician petroglyphs is an art that is framed within the artistic manifestations of the Bronze Age and a good part of the Iron Age. With very varied forms, these figures engraved in the rock are perhaps the most original artistic expression of the Galician world and always within the schematism or abstraction. In the Galician petroglyphs, varied circular figures, labyrinths, bowls, weapons, hunting scenes, various animals, as well as human representations of difficult interpretation are represented.

The engravings are usually located on granitic rocks in areas close to water courses, on the slopes of mountain slopes or hills, the technique consists of a picketing with an instrument that acts as a chisel or with a continuous action of abrasion by rubbing with a cutting instrument.

In Muros we have Cova da Bruxa, which is one of the most interesting sets of Galician rock art, both for its extension, being one of the largest in the area, and for its wide range of highly complex motifs. Figures such as deer, canids, equines and a human figure surrounded by circular representations seem to want to express some clue of what our ancestors were at the time.
Technical information
Lat : 42.8061716
Lng : -9.0725804