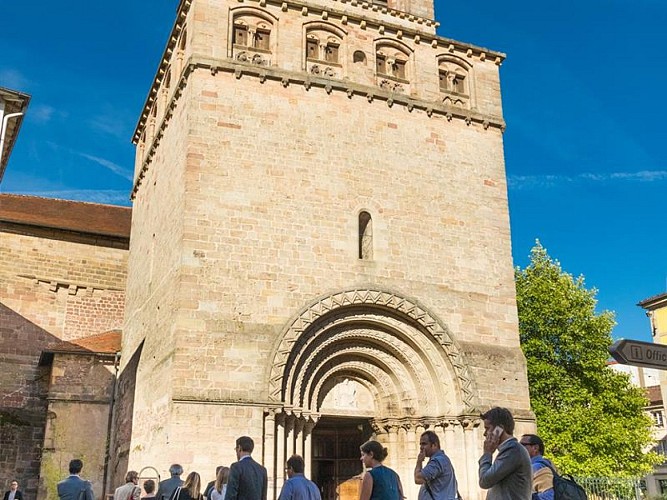 The basilica is a listed building, which was founded in the 11th century, then altered in the 13th century. Pope St. Leo IX consecrated it in 1051 making it an important place of pilgrimage treasuring the relics of Saint Goëry and housing rich furnishings. The church is a combination of different architectural styles (Rhenish, Burgundian, from Champagne).
Enter from the portal named "portail des Bourgeois" (13th century), which statuary vanished in 1974 and see the nave dated early 13th century leading to a gothic choir of the Champagne region influence (late 13th century).
To be seen, among many other things, are the Entombment (late 15th century), the Madonna and Child called Vierge à la Rose (14th century), paintings of the mysteries of the Rosary (17th century) and relics of Saint Goëry, the patron saint of the Chapitre.
Infos techniques
Place Saint Goëry
88000 EPINAL
Lat : 48.1740906
Lng : 6.4506472