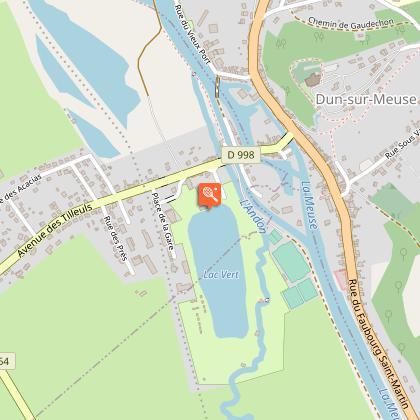 BASE DE LOISIRS DU LAC VERT PLAGE
Welcome to Lac Vert Plage, a beach that is a haven of peace where you can let go, relax and enjoy a range of outdoor activities. The complex is set in 18 hectares of lush green countryside with plenty of shade and a 6-hectare lake. Enjoy the convivial atmosphere and all the amenities and facilities available. Comfort and well-being are guaranteed.
Leisure activities available: swimming (lifeguard in attendance), angling, pedal boat hire, flume, children's playground.
Infos techniques
3 bis avenue de la Gare
55110 DOULCON
Lat : 49.3832668
Lng : 5.1794529
2 informations complémentaires
Contact
Tel : 03 29 80 90 38
Email : lacvertplage@wanadoo.fr
Site web : lacvertplage.fr

Producteur de la donnée
Ces informations sont issues de la plateforme SITLOR - Système d'Information Touristique - Lorraine
Elles sont synchronisées dans le cadre du partenariat entre Cirkwi, l'Agence régionale du Tourisme Grand Est et les membres du comité technique de Sitlor.