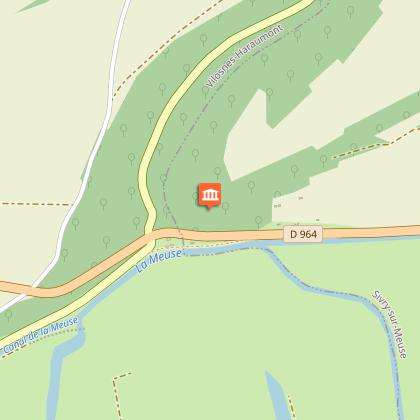 PARC DE LOISIRS VERTS FORET'VASION
Country leisure park with treetop trails, barefoot and sensory paths, and super-zorbing.
Your forest awaits!

Activities on offer:
- treetop trails with numerous ateliers, rope bridge, wooden bridges, nets, stirrups, snowboards, giant swings and a 500-metre zipline
- barefoot and sensory paths - prickly, soft, ticklish, cold, rough etc.
- superzorbing: climb inside an enormous inflatable bubble for a downhill trip that's full of thrills and excitement!

Practical information:
- trainers or walking shoes required.
- guides present throughout the park to provide advice and supervision.
- on site: playground and picnic area, sale of drinks and snacks, ice cream, cakes, confectionery etc.
- located on the D964 road, at the Vilosnes and Haraumont intersection.
Infos techniques
55110 SIVRY SUR MEUSE
Lat : 49.334743
Lng : 5.2474308