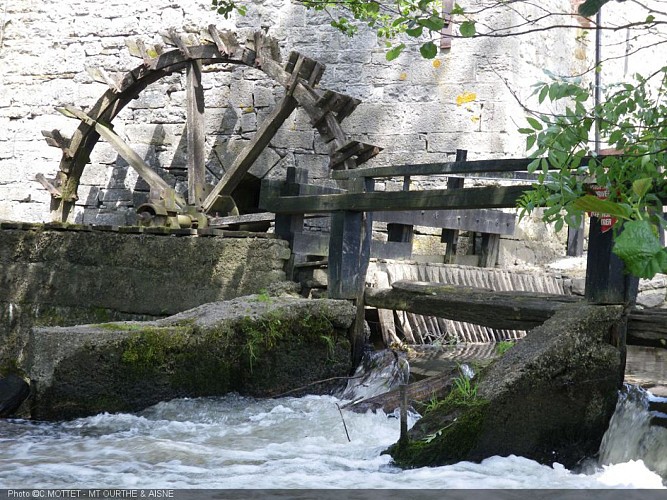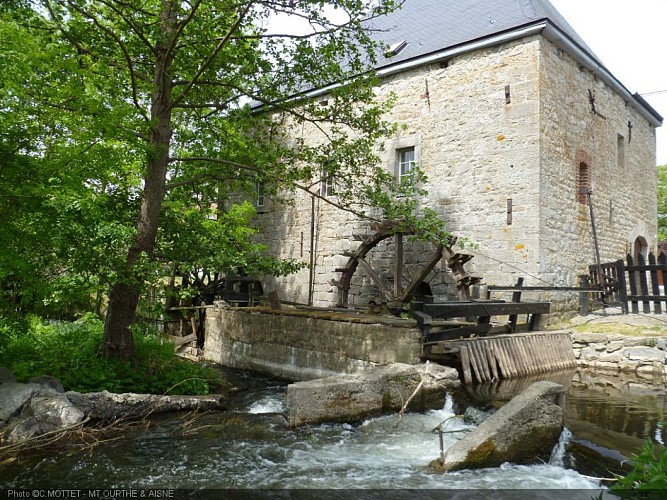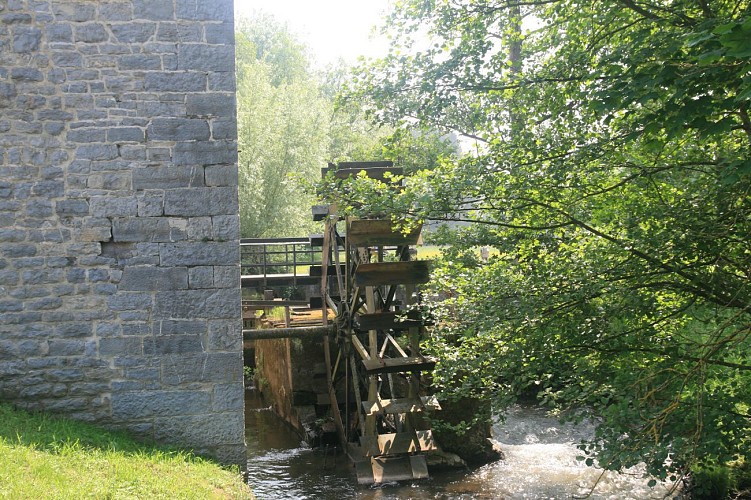 Credit : Geopark Famenne-Ardenne
Built in 1729, the mill is still in working order, although it now operates purely for the benefit of admiring visitors, recreating the very essence of bygone days. It was built on the bank of a mill-pond, a branch of the
Ourthe that created an island (the Ile de l'Oneux). In those days, it was a communal milland residents were
supposed to have their grain milled at the seigneury mill, for which they would have to pay a milling tax according to the quantity of grain milled. The mill continued to operate until the early 1960s, and owes its name to its last owner, a Monsieur Fabre, who wanted the building to be opened to the public. Ownership passed to the municipality of Hotton in 1989. The interior bears witness to the ingenuity of the millers of yesteryear, and consists of four floors housing the machinery, the pairs of millstones, the sifter, the granary, etc. Outside the building, admire the two water-wheels, powered by the mill-race. The mill was listed by the Royal Commission for Monuments and Sites in 1948. Visits can be arranged on application to the tourist office.
Technical information
35 Rue Haute
6990 Hotton
Lat : 50.2676047
Lng : 5.4516596