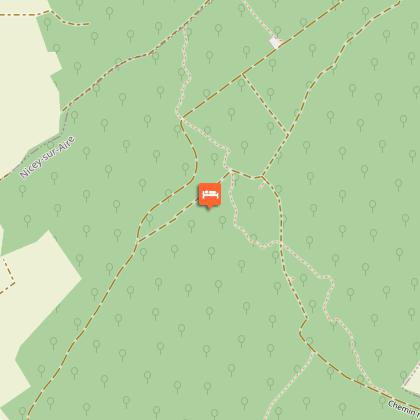 MAISON SYLVESTRE LA NOISETTE
Open during the heyday rent from May to September
the average price of 80 euros per night House Sylvestre.
A lunch of local products can be delivered on request.
This rate allows the functioning of the association project.

After booking, the walker reaches
The Maisons Sylvestre after a walk or a bike ride.

Each house can accommodate up to 4 Sylvestre people.
Comfort and equipment are clear of unnecessary.
The Woodland homes are equipped with a wood stove, lamps and outhouses. Upon arrival the visitor is at its disposal blankets, pillows, dishes, drinking water and material activities.
Technical information
55260 FRESNES AU MONT
Lat : 48.9032689
Lng : 5.3839544