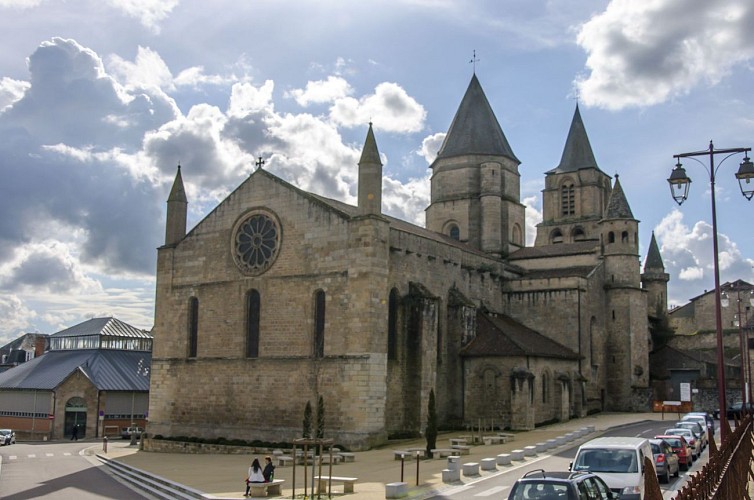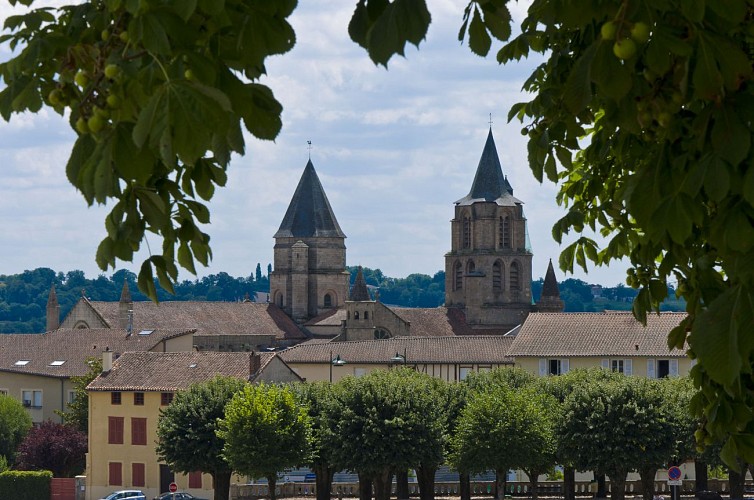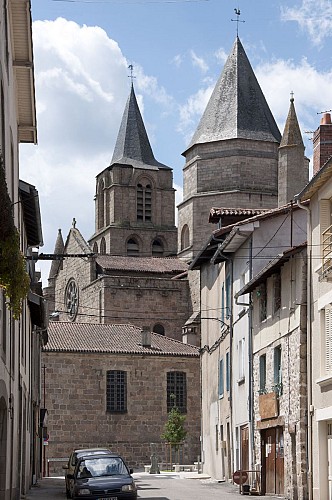 Journées artisanales du cuir
The Church of Saint-Junien is one of the biggest and oldest romanesque churches in Limousin. There used to be an episcopal house and a monastery around the church but they no longer exist. It was built of granite in 4 stages, from the 11th century to the 13th century. The original plan has always been respected, however, it does carry the influence of the artistic periods it went through, from the romanesque through to the gothic period.
Inside the church, don't miss :
The tomb of Junien made out of lime is beautifully sculpted. It was made in the 12th century. Three sides of the tomb represent sculptures which refer to the fresco of the nave.
An interesting series of little statues from the 15th, 16th, 17th and 18th centuries.
An enamel shrine from the 13th century.
The Saint-Martial chapel and the burial scene: this chapel was offered by the priest Formier at the end of the 15th century. The statues of the burial scene were beheaded during the French Revolution except for Saint-Jean.
The Christ lying on a tomb. The other statues represent the Virgin Mary , Saint-Jean , three other holy women and two carriers : Joseph d'Arimathie and Nicomède.
Christ on the cross : dates back to the 12th century and recently renovated .
The Saint-Junien statue: the statue dates back to the 19th century and represents Saint-Junien slaying a dragon . It was offered by the parishioners in 1896.
Technical information
87200 SAINT JUNIEN
Lat : 45.8869463
Lng : 0.9024882