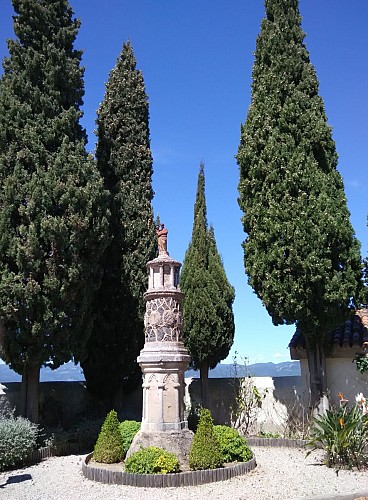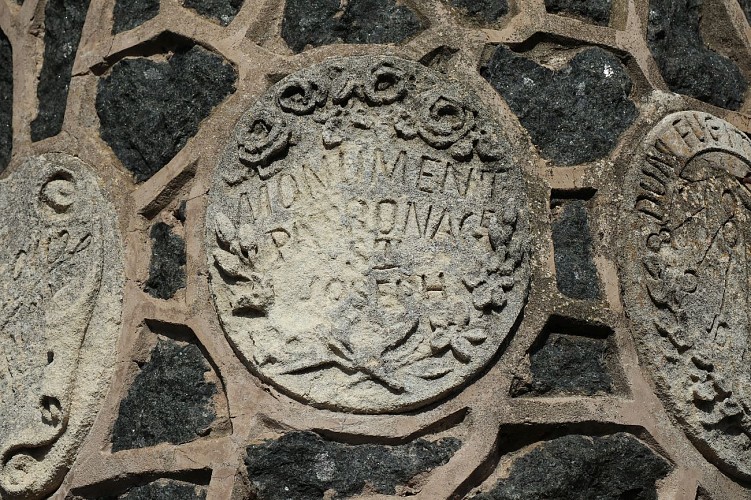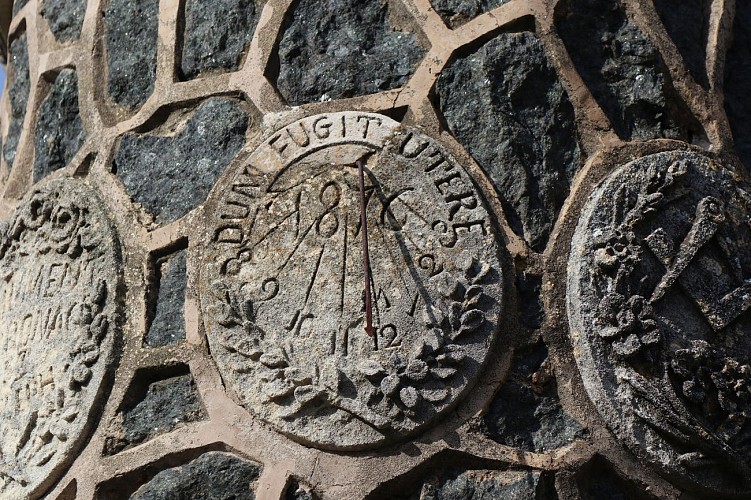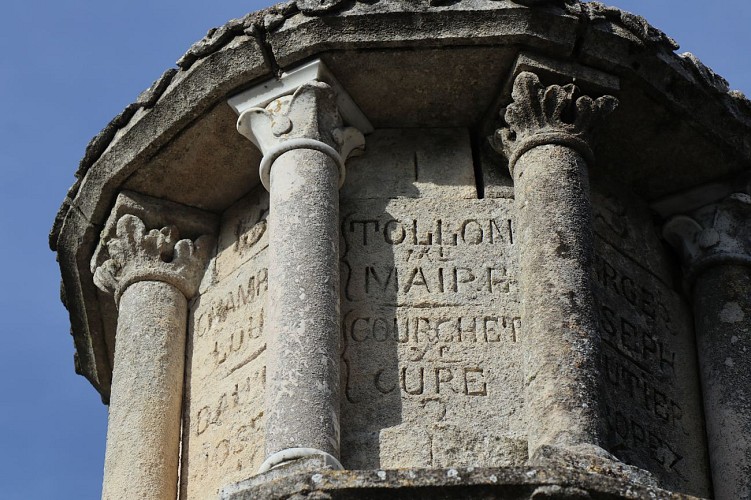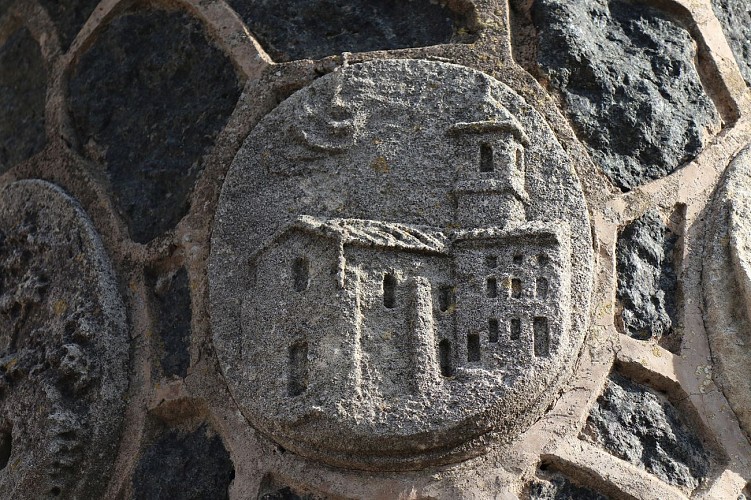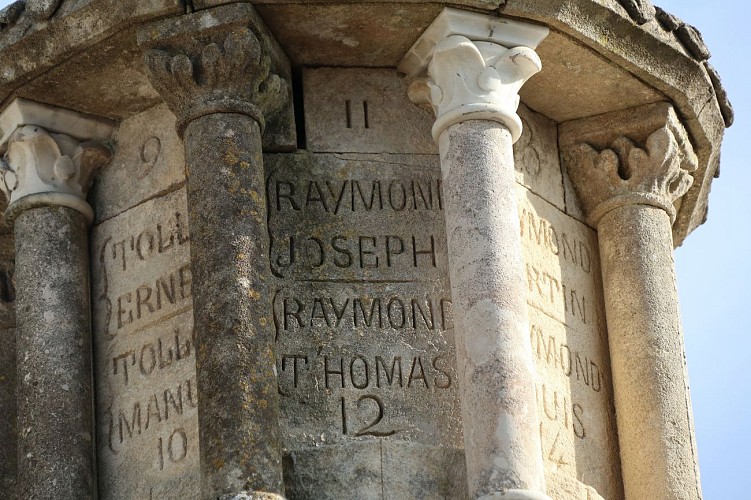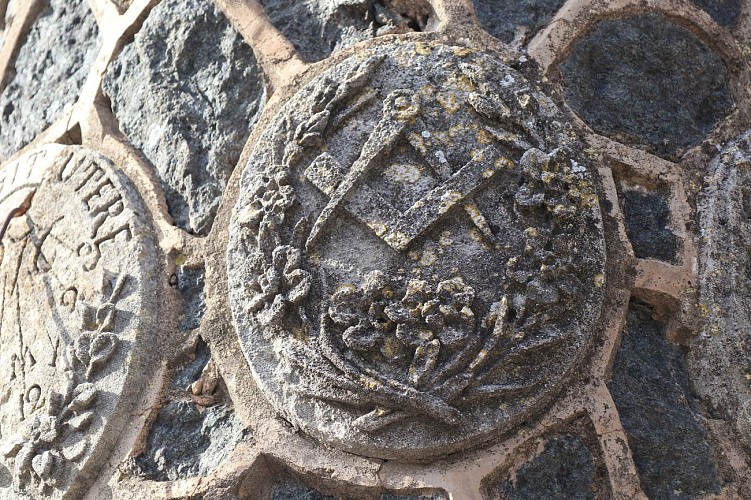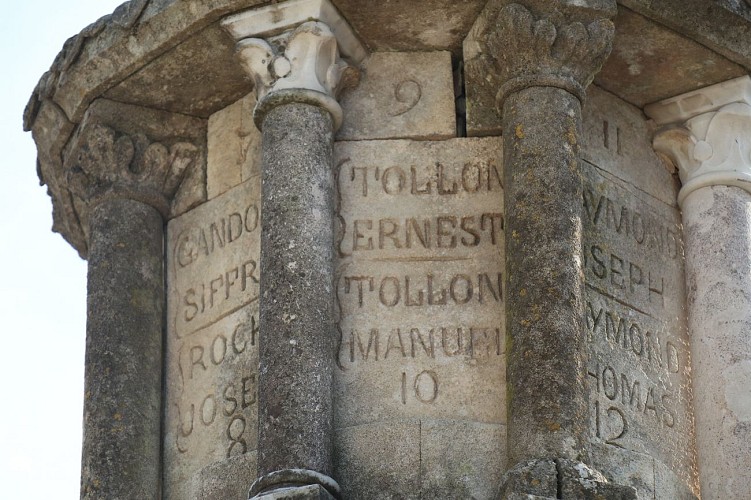 In front of the Gassin cemetery, near the crossroads between the Coste Brigade road and the Vignus road, at the entrance of the village, stands the enigmatic monument to Saint Joseph.
Erected in 1876 on a rock, the monument was isolated at the time in the garrigue. It has an octagonal plan of approximately 1 meter in diameter. The main elements are shale, rubble stone, limestone and cut stone.

The reasons for its construction and its vocation are unknown.

It contains the names of 16 people, starting with the mayor and the parish priest of the time of its creation (Ernest Tollon, Joseph Berger, Gautier Tropez, ...). It is probably the donors who allowed its construction, but no document has been found on this subject.

Fifteen years later, the cemetery was created in the immediate vicinity of the monument.

The monument was created by the sculptor Fouque. It has several floors.
In the upper part, there is a sculpture in the lap of San Giuseppe carrying the Child Jesus. Below, separated by a Corinthian colonnade, several spaces appear. The first is the symbol of fellow workers: the compass and the square. The second is a sundial, with an inscription in Latin. The third brings the year of construction: 1876 and the fourth its vocation: "monument to San Giuseppe".
The other spaces include medallions representing the main monuments of Gassin: the Saracen gate, the chapel of Notre-Dame de Consolation, the source of the fairies, namely the Aratatane, and the church with its bell tower and presbytery.
Technical information
Route de Coste Brigade
83580 Gassin
Lat : 43.231981
Lng : 6.585425