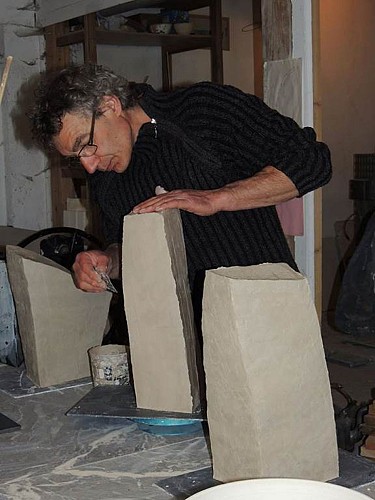 Potier Céramiste - Jean-Luc PIROT
Currently, I am working on the idea of Time passing; this one composes his work as the artist his canvas.

In nature, this notion leaves remarkable traces on all the elements, the wear of the stones, the mosses that settle, the growing vegetation punctuated by oxygen and carbon ...

A balance is established between all these elements, a balance in constant evolution.

Time Passing writes its lines as a story and allows us by its reading to adapt

The observation of these phenomena leads me to an architectural work, I compose volumes in search of balance that ultimately rhythm life itself.
Technical information
19, Rue de Lapparent
08000 Charleville-Mézières
Lat : 49.77797
Lng : 4.706978