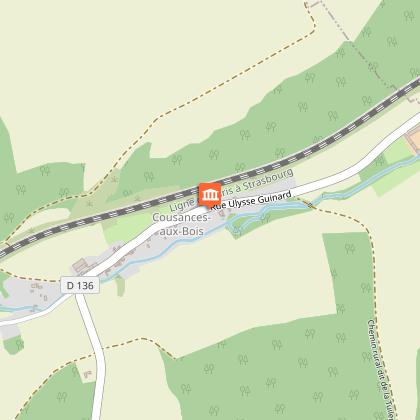 This 40-are garden has aromatic plants, rare and decorative plants, plants used to make tinctures and medicines, culinary herbs, wild plants and a few modern works of art. It lies beside a small river.
There is a great deal to see in the garden and it has an interesting history. It's an unusual excursion for people of all ages in Meuse - those looking for something different, those who enjoy nature, those who love cooking etc.
Spend an enjoyable, and instructive, time in this garden.
Special-interest workshops.
Sales of aromatic plants, aromatic Lorraine cooking salt, bath salts (Meuse et Merveilles) and ornamental plants.
All the plants are grown on site.

Special tour: €12.50 including a guided tour, a surprise aromatic tasting session with an aromatic drink and some recipe ideas. Advance booking required at least 5 days before the date of your visit.
Infos techniques
22 Rue Ulysse Guinard Cousances au Bois
55500 COUSANCES LES TRICONVILLE
Lat : 48.7832824
Lng : 5.4403495