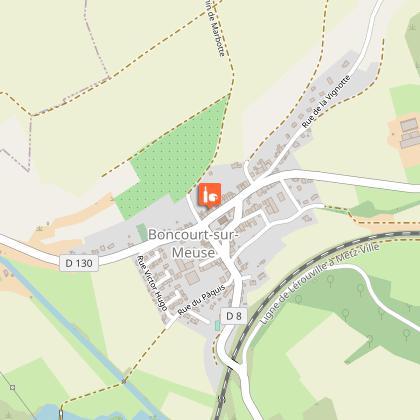 MAISON DES TRUFFES ET DE LA TRUFFICULTURE
Located in an old Lorraine farmhouse near the large experimental truffle farm at Boncourt (six hectares), the "Truffle Centre" turns the spotlight on a local product that grows naturally in the forests of Lorraine, especially in Meuse.

The Centre is the first of its kind in Eastern France. Its 450 sq. metres provide visitors with an exhibition and a film giving them an insight into the world of truffles. There are also cookery demonstrations, tasting sessions and a shop.

Truffles are a luxury ingredient in cooking and the flavour is often used to tickle our tastebuds. Meuse truffles have long been part of meals in this area, and they feature on the menus in local restaurants when the chef loves good local produce.

Understanding how truffles are grown, how they are found and how they are used in cooking ensures that there is plenty to see at the Maison des truffes in Boncourt-sur-Meuse.
There's a beginner's trail in the Centre's garden and on the truffle farm.

Seminar / meeting room.
Meals area available for groups with advance booking.
Infos techniques
Rue du 1er septembre 1944
55200 BONCOURT SUR MEUSE
Lat : 48.8026455
Lng : 5.5709443
2 informations complémentaires
Contact
Tel : 06 38 34 13 10
Email : maisondestruffes.cc-cvv@orange.fr

Producteur de la donnée
Ces informations sont issues de la plateforme SITLOR - Système d'Information Touristique - Lorraine
Elles sont synchronisées dans le cadre du partenariat entre Cirkwi, l'Agence régionale du Tourisme Grand Est et les membres du comité technique de Sitlor.