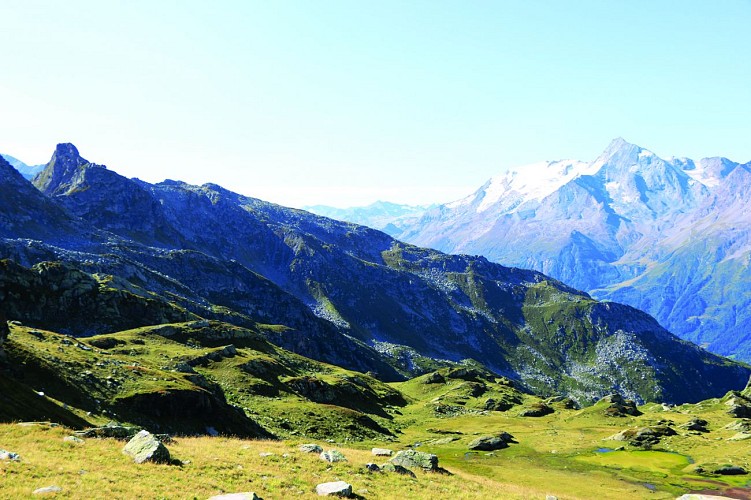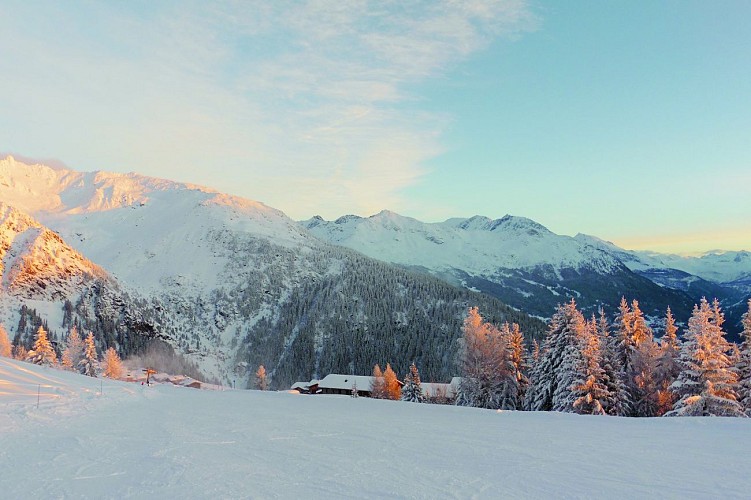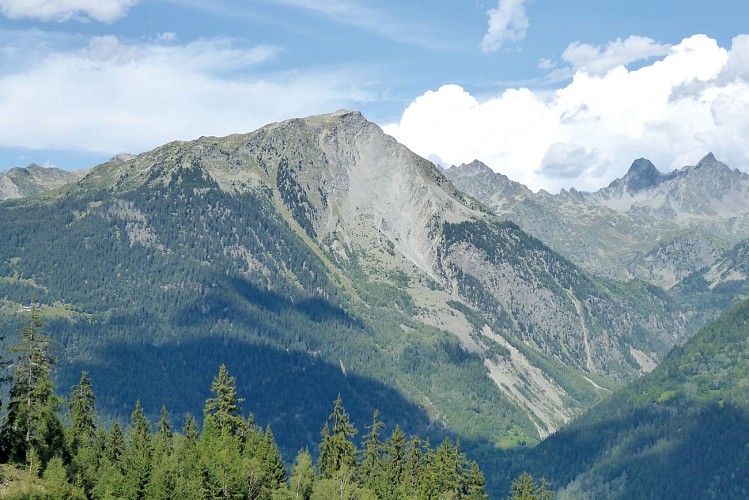 When the Nouvelle France newspaper reported the "collapse" of a mountain on 24th June 1877, it was describing the crumbling of La Molluire on the south face of the Bec Rouge. The winter of 1877 was plagued with heavy snow.
The following spring was very wet, and there was still around 3.5m of snow left in June. The waterlogged earth was trapped in a cycle of freezing and thawing, which severely weakened the land. The first blocks of rock started falling in May. The incessant rock fall was deafening, and could be heard as far away as Bourg St Maurice. When the crumbling showed no signs of stopping, locals began to fear that their homes would be destroyed. Gradually the landslide began to subside, but the fallen rocks and debris had blocked the Nant Saint-Claude river bed in the commune of Sainte Foy Tarentaise, causing torrential flooding and mudslides. In 1883, the hamlet of Le Champet was completely engulfed, although luckily there were no victims. This type of natural phenomenon continued for over thirty years. Today, you can still see the gaping scar left by this landslide just under the Bec Rouge, despite the work carried out by the RTM (a service which aims to counter and repair the effects of erosion on the mountains) to stabilise the La Molluire rock face. Six dams have been put in place along the Nant Saint-Claude river bed to limit the risk of further torrential mudslides. The route up to the Bec Rouge is on the opposite side of the mountain to where the rock fall took place, and is very safe providing you keep to the marked pathways.
Infos techniques
73700 Montvalezan
Lat : 45.619567
Lng : 6.900246
4 informations complémentaires
Contact
Phone : 04 79 06 80 51

Email : info@larosiere.net

Open period
From 30/06 to 15/10.

Subject to favorable snow and weather conditions.
Updated by
La Rosière Tourisme - 06/05/2021