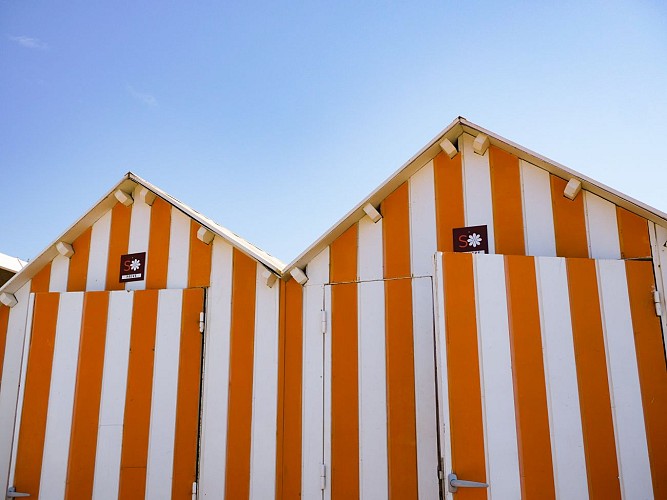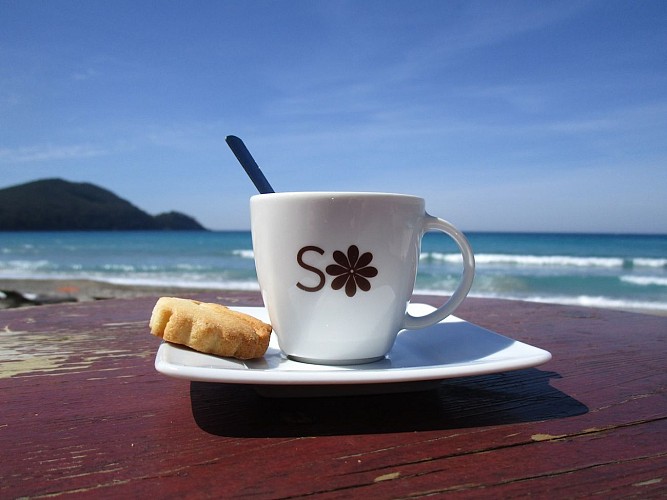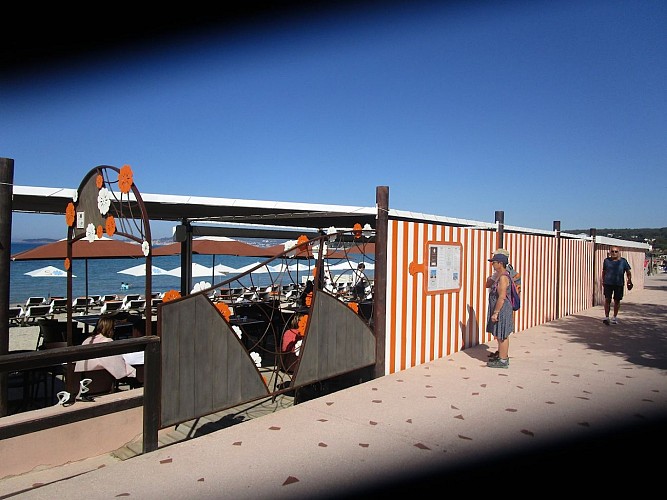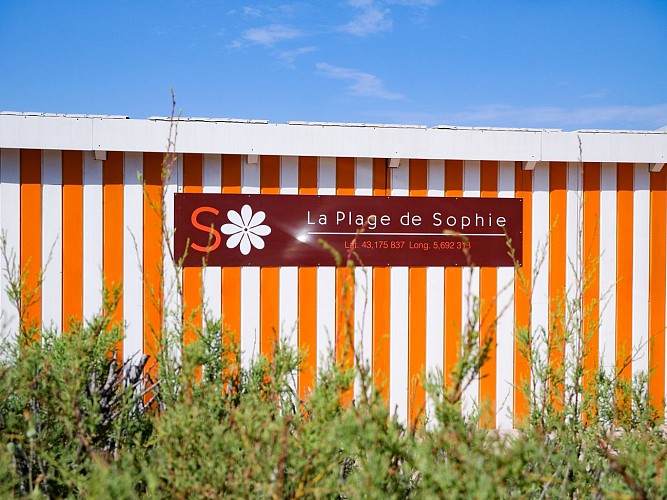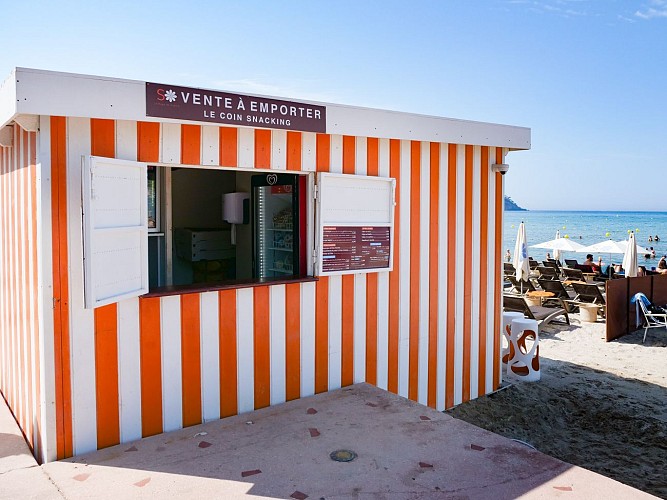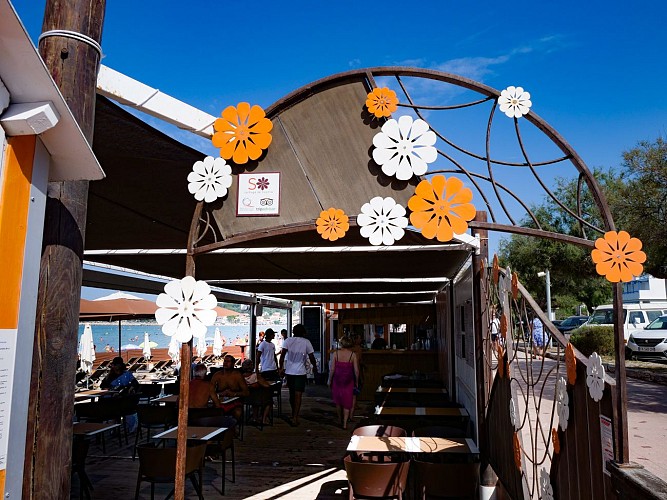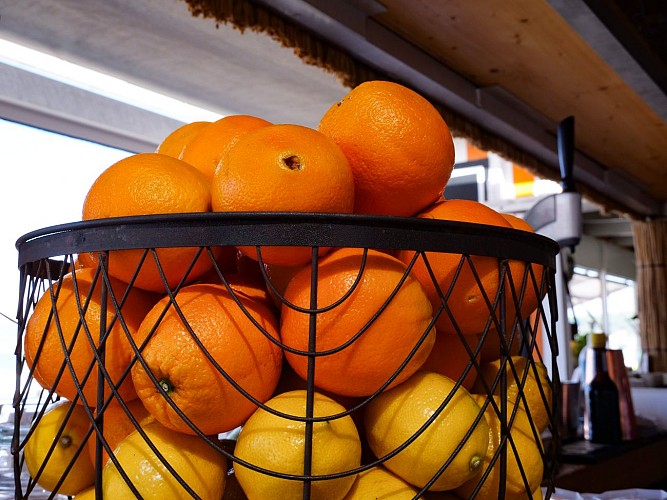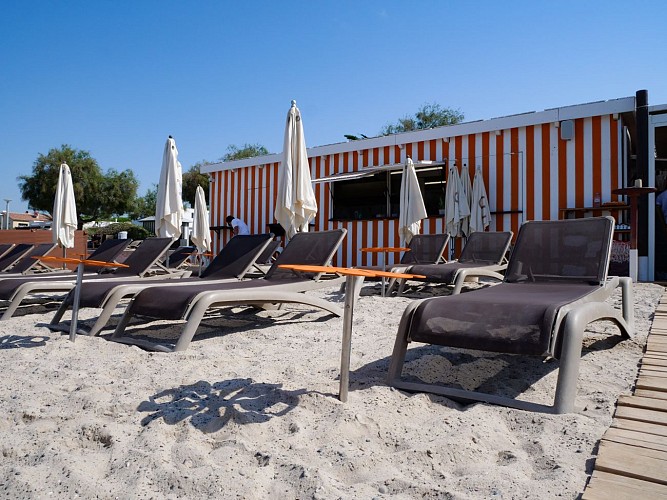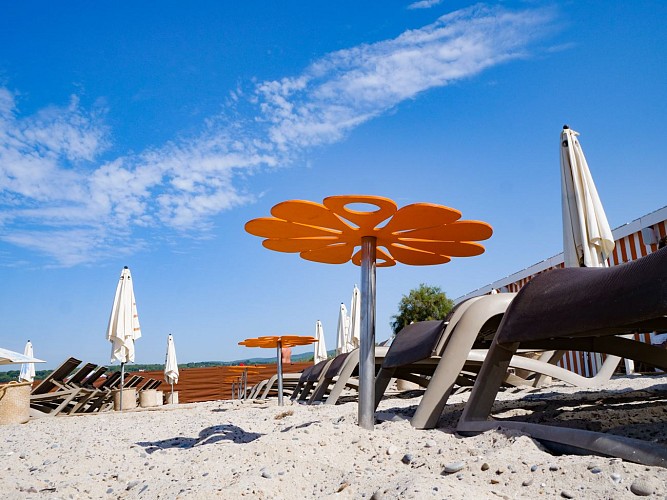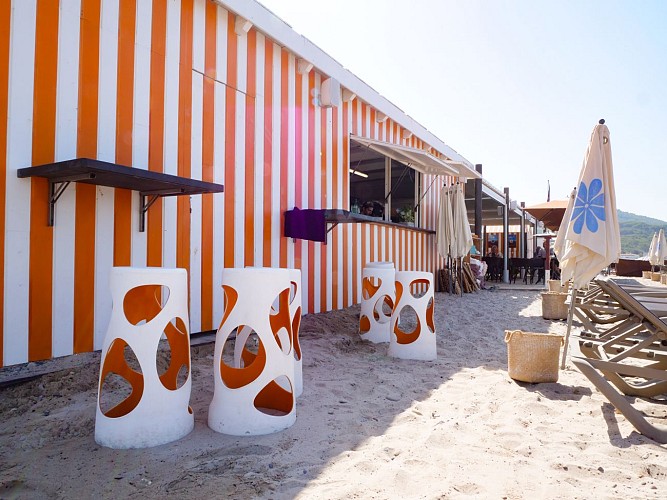 On the bay of Les Lecques, Sophie Pettinger's private beach looks like a small piece of paradise since five seasons. When you love, you don't count!
With her nice and loyal team managed by Denis Llorens, Sophie bends over backwards to give the best moments waterfront to her clients. Smiley reception, attentive service, provision of bath towels, refreshing towels, basket to tidy up your things, etc. Regular customers who book their deckchair and parasol on Sophie's beach weeks before coming voted in all these small things.
At lunchtime, her loyal Sardinian chef Marco Loi treats your best buds with his creative, healthy and delicious cooking. The sea suggestion is suggested every day and completes a menu full fresh aliments and surprises, and dishes perfectly match with the selection of local wines.
Believe us, this is paradise!
Infos techniques
boulevard de la Plage Les Lecques
83270 Saint-Cyr-sur-Mer